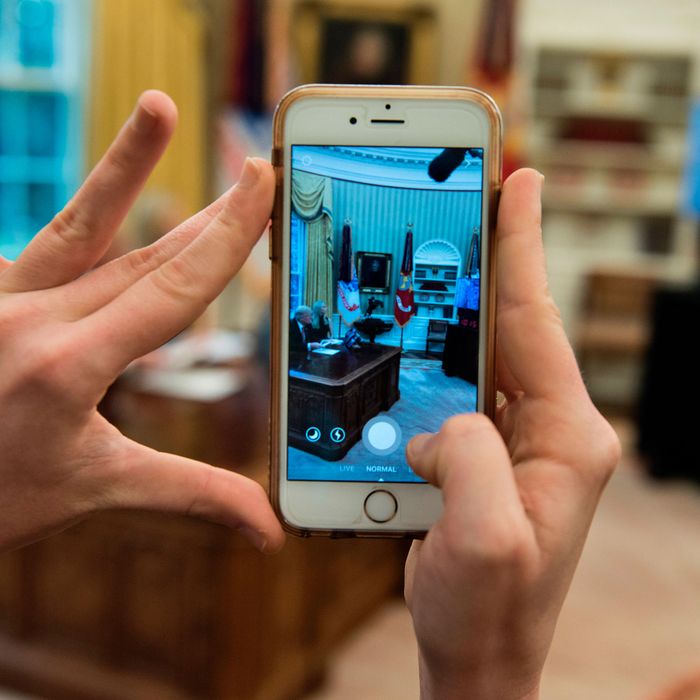 Photo: Brendan Smialowski/AFP/Getty Images
Having finally decided, "You know, we should maybe do something about these leaks," White House Chief of Staff John Kelly has imposed a ban on personal devices.
According to Bloomberg, the ban stems from supposed security concerns. "The security and integrity of the technology systems at the White House is a top priority for the Trump administration and therefore starting next week the use of all personal devices for both guests and staff will no longer be allowed in the West Wing," Press Secretary Sarah Huckabee Sanders said in a statement.
Performing government business on personal devices is not a good look for this administration, to say the least. But the ban has an added bonus of making leaks from the West Wing more difficult. At one point, passing information to reporters was so pervasive that then–press secretary Sean Spicer made staffers unlock their phones and prove that they didn't have encrypted messaging apps like Signal and Confide installed.
A source in the White House told Bloomberg that part of the issue also had to do with the White House wireless network being overloaded by personal devices. Jared, please stop torrenting so much hentai!