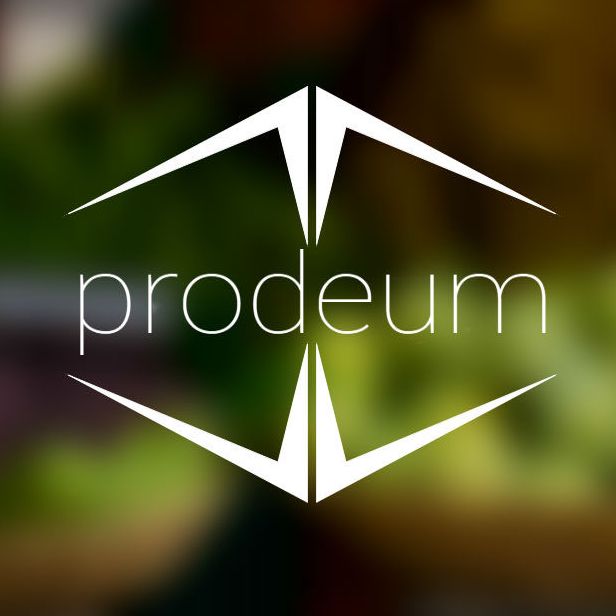 This is going to surprise you, but it looks like some bad eggs involved in the growing cryptocurrency market might not be entirely trustworthy or reputable. The crypto-trading community was devastated over the weekend to discover that prodeum, a new crypto token intended to "keep track of produce on the Ethereum Blockchain," vanished into thin air after a cursory investigation revealed that it was dumb as hell and maybe a scam. And all it left behind was a website that said "penis."
The pitch for tracking produce on the blockchain? "Every batch of produce will have it's own digital audit trail with unprecedented accuracy." Uh, sure. Here's some gibberish about how it works from the white paper:
While current PLU [price lookup] codes contain a number and shortened barcode, aPLU [prodeum's system] will contain a slightly longer string of numbers and a QR code for accessibility. Each aPLU code will be required to have a detailed entry from every area a batch of produced has entered. From the fields to the marketplace, each piece of produce will contain it's [sic] own story.
A slightly longer string of numbers? Where can I invest?
Before it vanished over the weekend, prodeum was in the midst of an initial coin offering, selling prodeum tokens in exchange for ethereum, a popular cryptocurrency. The address that investors were asked to transfer their ETH appears to have been empty until January 19, when ethereum started flowing in. According to the balance history on Etherscan, the wallet's holding peaked at just over 2 ETH (roughly $2,400, not the "millions" some are claiming) before about three-quarters of it was transferred out late last week. It's not clear how much of that was the result of prodeum's ICO. The wallet has since been drained almost entirely, currently showing a balance only worth $0.56 cents.
So what happened? It appears that an enterprising person, or group of people used the identities of people actively involved in cryptocurrency to scam investors with a produce blockchain. The prodeum team is listed in the white paper as Peter Jandric, Darius Rugevicius, Vytautas Kašėta, and Rokas Vedluga. Jandric's supposed LinkedIn profile is disabled. One redditor noticed that Jandric was stealing head shots for his photo, and it mysteriously changed after being called out. It's also clear that the people who were supposedly featured as fans of prodeum were hired on the website Fiverr to promote the ridiculous cryptocurrency.
The other three named all have their LinkedIn profiles still active (and a significant online paper trail suggesting that these are real people). Rugevicius posted on Facebook earlier this morning, saying that his identity had been stolen and used without his knowledge. "My name was used as a tool to attract investments into a project that I have neither no relation with nor ever heard of it before," he wrote. "I want to send my condolences to every Investor that has participated in the project named Prodeum. I will do my best to find and bring the people behind this violent act to justice. This event one more time proves how fragile our industry is and how important it is to conduct a thorough due diligence process before making an investment decision." Sure looks like the strategy was to find a few guys on LinkedIn who say they're into cryptocurrency and ride their coattails to a bogus ICO.
Shortly after prodeum was found out and its website went offline, it was replaced with just a single banana-adjacent word.