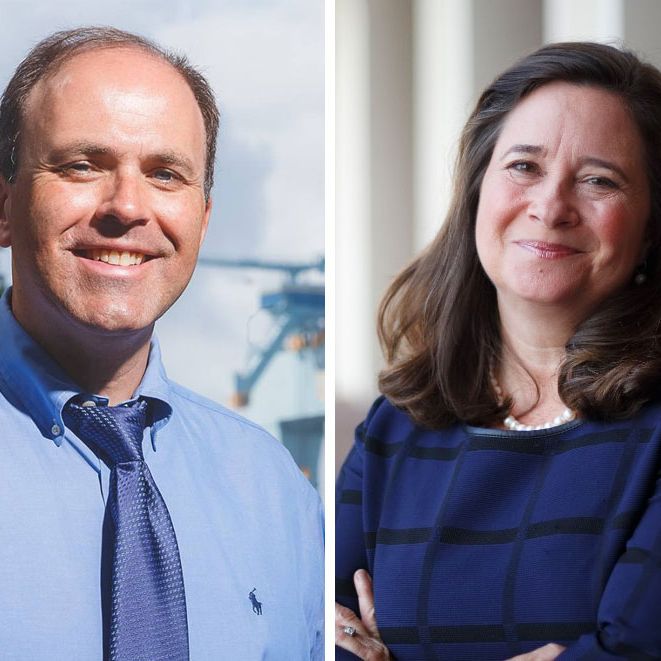 Republican David Yancey; Democrat Shelly Simonds.
Photo: David Yancey for Delegate; Shelly Simonds for Delegate
Republican delegate David Yancey will remain the state representative for Virginia's 94th district.
Nearly two months after voters cast their ballots, the winner of the race was decided Thursday morning by a random drawing, the latest dramatic moment in the most suspenseful election of 2017. Yancey's victory ensures that Republicans will retain a slim majority in Richmond, with a 51–49 advantage.
The drawing, which was conducted with two film canisters and an ornate ceramic bowl, brings the back-and-forth race to an end, pending legal challenge. The drama began after Election Day, when Yancey appeared to have won by 12 votes. Simonds demanded an immediate recount. That was completed on December 19 and Simonds, a Newport News school board member, was declared the winner by a single vote. But the Yancey campaign challenged a ballot that had gone uncounted and a three-judge panel awarded it to him, drawing the candidates even at 11,608 votes.
Simonds asked the judges to reconsider the ballot that was awarded to Yancey, which had bubbles next to both candidates filled in and a strike through Simonds's bubble. Her lawyers said the judges didn't follow protocol and accused Yancey's team of going on a "fishing expedition to seek out election officials who can be persuaded to challenge a sufficient number of ballots to change the results."
"My opponent didn't like the outcome so he made an end-run around the rules," she told reporters.
Despite indicating earlier in the week that she would accept the result of the drawing, Simonds said Thursday that she's not conceding the race and will keep her options open.