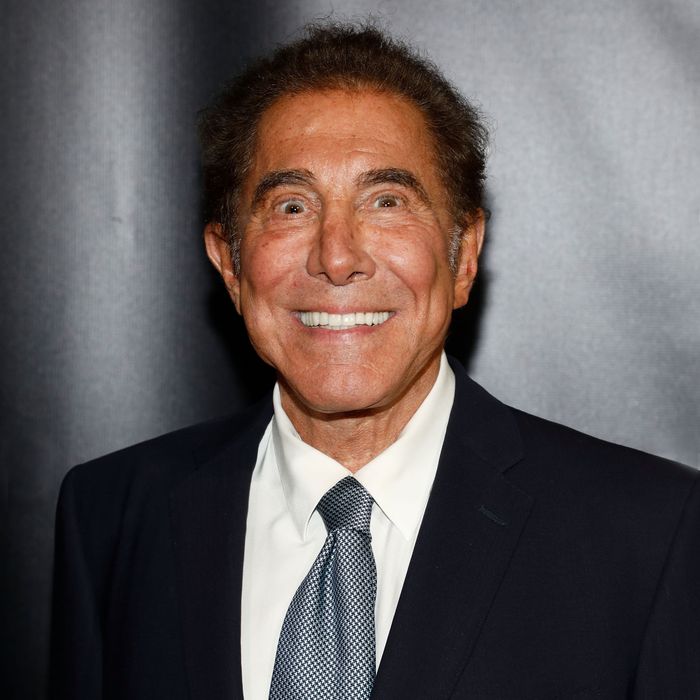 Casino magnate Steve Wynn.
Photo: Taylor Hill/FilmMagic
Billionaire Steve Wynn, the flamboyant casino mogul and finance chair for the Republican National Committee, has engaged in a "decades-long pattern of sexual misconduct," The Wall Street Journal reported Friday.
In interviews with dozens of people who worked at Wynn's casinos over the years, the Journal learned that the 75-year-old has a well-known reputation for making sexual advances on salon and spa employees from whom he received massages and manicures.
Former employees said they sometimes entered fake appointments in the books to help other female workers get around a request for services in Mr. Wynn's office or arranged for others to pose as assistants so they wouldn't be alone with him. They told of female employees hiding in the bathroom or back rooms when they learned he was on the way to the salon.
One former massage therapist told the Journal that Wynn pressured her into masturbating him during massages. When he tried to get her to perform oral sex, she refused. Others said Wynn would regularly get pedicures in short shorts that exposed his genitals.
These services often took place in "confined spaces," where Wynn isolated female employees with him and "one or more of his German shepherds, trained to respond to commands in German."
The most "striking" story the Journal heard was about a manicurist who said Wynn forced her to have sex with him. Wynn later paid her a $7.5 million settlement.
"The idea that I ever assaulted any woman is preposterous," Wynn told the Journal. "We find ourselves in a world where people can make allegations, regardless of the truth, and a person is left with the choice of weathering insulting publicity or engaging in multi-year lawsuits. It is deplorable for anyone to find themselves in this situation."
The allegations against Wynn come less than a week after he and Ronna McDaniel, the chairwoman of the RNC, threw a $100,000-a-head bash at Mar-a-Lago to celebrate the first anniversary of President Trump's inauguration. Wynn became the RNC's finance chair last January at Trump's request, despite their history of feuding.
In Trump's 1987 book The Art of the Deal, he wrote, "Wynn is very slick and smooth, but he's also a very strange guy." But they subsequently buried the hatchet.