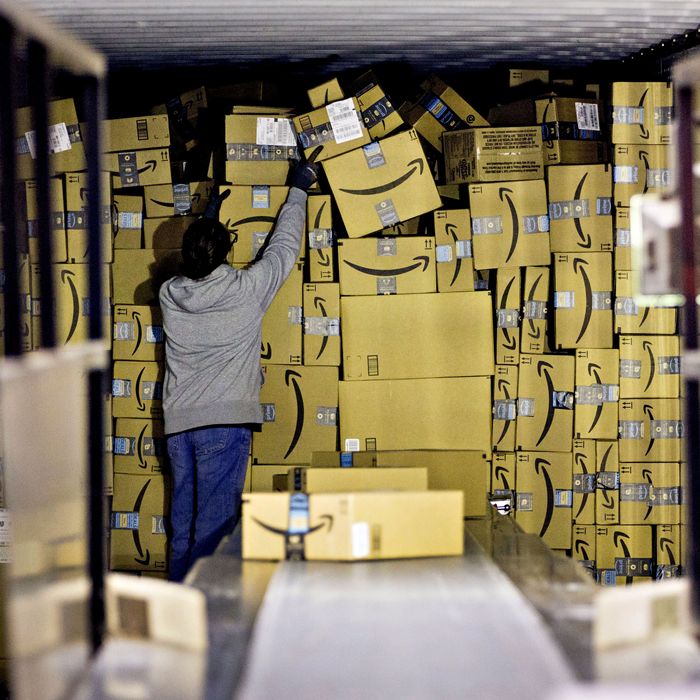 Photo: Daniel Acker/Bloomberg via Getty Images
Later this year, the Supreme Court will hear arguments against a 1992 case that is often cited as why online retailers do not have to collect a sales tax. According to Bloomberg, the court will review South Dakota v. Wayfair, in which the plaintiff argues that the current rules are costing state and local governments billions in revenue by being able to skirt around tax collection. In 2016, South Dakota passed a law requiring retailers with more than $100,000 in annual sales to pay 4.5 percent sales tax on those purchases.
The 1992 ruling in question regards Quill v. North Dakota, in which it was decided that only businesses with a physical footprint in a state could be required to collect a sales tax. As you've probably already noticed, 1992 was a long time ago, just before the dawn of e-commerce. According to the Government Accountability Office, state and local governments could have collected as much as $13 billion in sales tax in 2017 had they been able to require such.
Opposing South Dakota in this legal fight are online retailers Wayfair, Overstock, and Newegg, which say that comprehensive congressional reform is needed to resolve the issue. They also contend that overturning Quill would hurt small businesses. Amazon, the largest online retailer, used to resist collecting sales tax, but can no longer avoid doing so now that it has distribution centers in pretty much every state. It charges sales tax on items it sells, but not items sold via a third party on Amazon's site.
How the court might rule in the case is up in the air, though the issue has been touched upon in recent years. In 2015, Justice Anthony Kennedy wrote of Quill:
Given these changes in technology and consumer sophistication, it is unwise to delay any longer a reconsideration of the Court's holding in Quill. A case questionable even when decided, Quill now harms States to a degree far greater than could have been anticipated earlier.
The court is expected to issue a ruling before the current term ends in June.