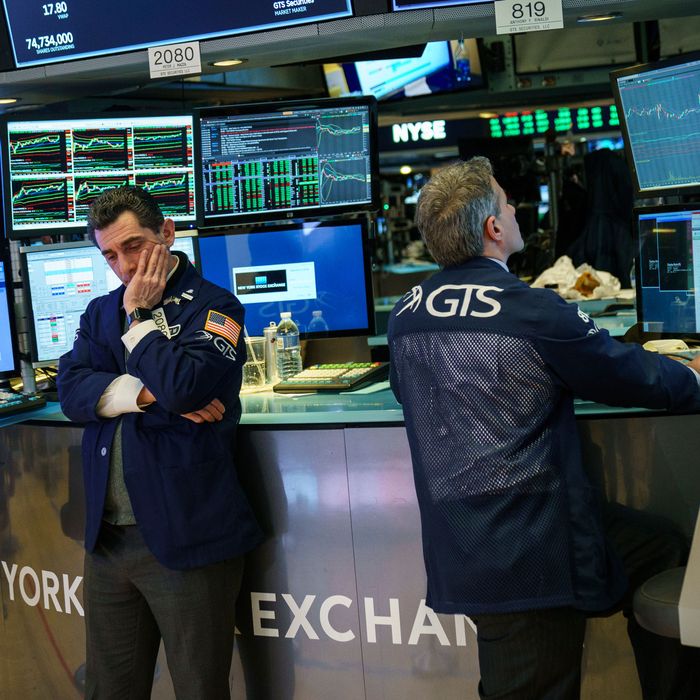 Bonus time.
Photo: Drew Angerer/Getty Images
On Wall Street, bonus season is supposed to be a time of great excess, but even with a booming market in 2017, some traders are bracing for "big, fat zeroes" this year, Reuters reports.
With markets hitting new highs, investors were content to leave their money alone, resulting in fewer trades and a 12 percent revenue decline for the big five Wall Street banks in 2017. That dip was even more dramatic in the fourth quarter, when revenues fell 32 percent.
That will drive down bonuses, which are tied in part to revenue, with some traders not getting a dime. "Getting zero bonuses was unheard of a couple years ago, but it happens today," compensation consultant Alan Johnson told Reuters. "I expect that there are people who will get no bonus" at all.
One group hit particularly hard this year were commodities traders for Goldman Sachs, which had "one of the worst years on record," Reuters reports. Staffers there have been told to brace themselves for "little to no" bonus, leaving them to survive on the $323,852 that the average Goldman employee was paid in 2017.