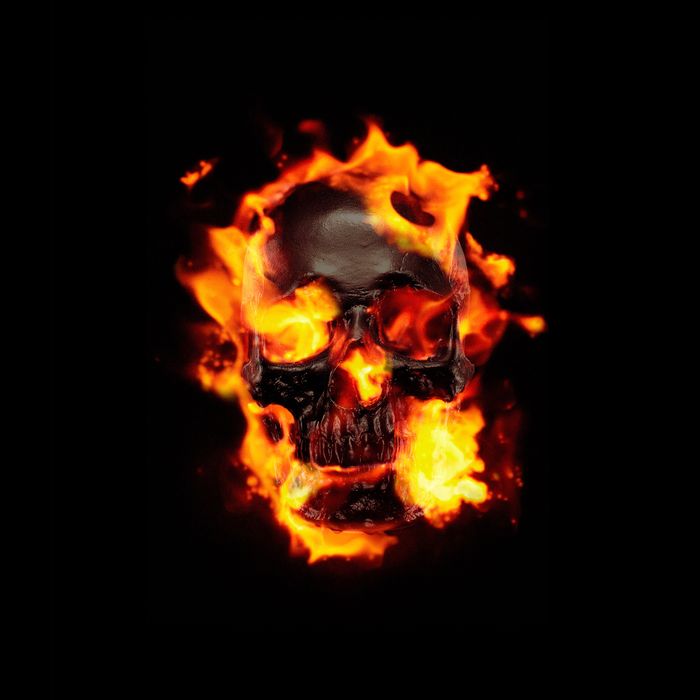 Photo: J J D/Getty Images
For a little over a year now, an internet portal known as Da Share Z0ne has captivated users with its nihilist skeleton mascot who still seems like a pretty cool dude. The person (thing?) running the account, known simply as Admin, recently launched an extremely successful Kickstarter account for a card game called "The Devil's Level."
To celebrate DSZ's instant success, we sent Admin a few questions and had a brief chat.
What are the qualities of a good Share Zone post?
IT HAS TO BE COOL AND IT HAS TO LOOK COOL. IFF I MAKE SOMETHING BAD I WONT POST IT
Does the skeleton have a name? Is there more than one skeleton? What's up with the skeleton(s), in general?
EVERYONE IS A SKELETON (THINK ABOUT IT) AND IM A SKELETON. SO ITS A PIC OF ME (ADMIN)
Why are so many people receptive to the Share Zone lifestyle?
LOT'S OF PEOPLE LIKE IT BECAUSE IT KICKS ASS AND PROBLY THEIR RELIEVED TO SHARE SOMETHING GOOD INSTEAD OF THE STUFF ON LINE THATS TERRIBLE
You raised way over your goal. Did you expect that to happen?
I DIDNT KNOW IT WOULD BE SUCCESSFULL OR I WOULD OF SAID JUST MAKE THE GAME. INSTEAD OF DOING THE FUNDING ON KICK STARTER. IT COST $28,000 TO PRINT ALL THE CARD'S AND THE OTHER STUFF AND MAILL IT OUT AND I DONT HAVE THAT MUCH.
Many Kickstarters are scams. Is your Kickstarter a scam?
ITS NOT A SCAM
Who is the most powerful admin in the world right now?
IAM THE ONLY ADMIN OF DA SAHRE Z0NE. I DONT KNOW ABOUT ANY OTHER SIGHTS.
This interview has not been condensed or edited for clarity.