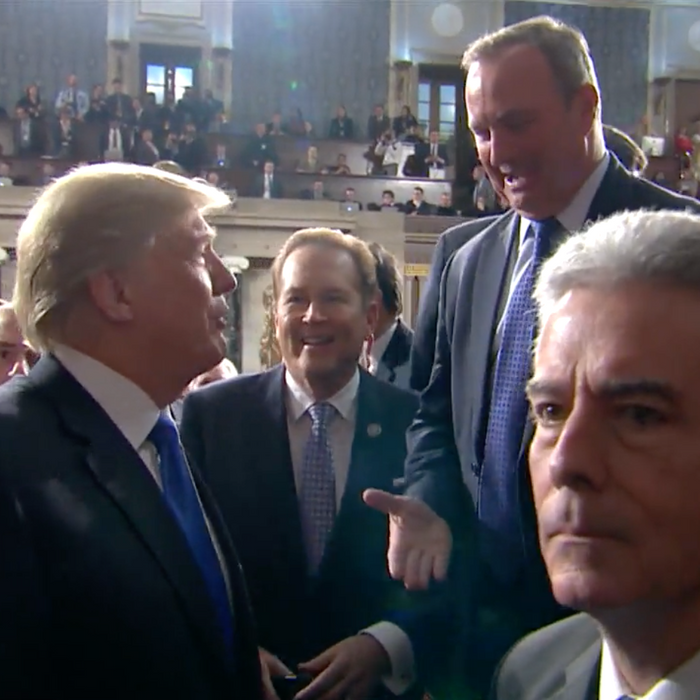 Why do you think the memo exists?
Following a weeks-long effort to whip Republicans into a frenzy over a classified four-page memo penned by House Intelligence Committee chairman Devin Nunes, on Monday the Republicans on that committee voted to make the document public. That gave the White House five days to consider arguments from Democrats and Justice Department officials who say the memo is misleading and could jeopardize intelligence sources.
It always seemed highly unlikely that President Trump would opt to keep the memo classified, as it seems designed to undermine special counsel Robert Mueller's investigation of the Trump campaign's Russia ties, and possibly even provide justification for firing the man overseeing that probe, Deputy Attorney General Rod Rosenstein. The memo seemed so aligned with Trump's efforts that, during Monday's closed-door committee meeting, a Democrat asked Nunes if he was coordinating with the White House, according to the Daily Beast. (Nunes refused to answer the question.)
Yet on Tuesday afternoon, White House press secretary Sarah Huckabee Sanders claimed Trump "has not seen or been briefed on the memo or reviewed its contents," and there are "no current plans" to release it.
Hours later, cameras caught Trump contradicting her while schmoozing his way off the House floor after delivering his State of the Union address. "Let's release the memo," South Carolina representative Jeff Duncan said as he shook the president's hand. "Oh, don't worry, 100 percent," Trump said, adding, "Can you imagine that?"
CNN reports that Trump has told aides he wants the memo released as quickly as possible, "but decided against doing so before the State of the Union address to avoid obscuring what the White House hoped would be a unifying message." You have to give Americans a day or two to bask in faux bipartisanship before sparking a new war over the Russia probe.
Just before Monday's vote, Justice Department officials — including Rosenstein and FBI director Christopher Wray — made a last-ditch appeal to White House chief of staff John Kelly, according to the Washington Post. They argued that the memo — which is said to overstate the role the Steele dossier played in obtaining a surveillance warrant for Trump campaign adviser Carter Page — does not accurately describe the investigative process, and could set a dangerous precedent. (The committee blocked the release of a Democratic memo challenging these claims.)
Kelly didn't seem convinced, but he may not have the final say:
In response, Kelly told Rosenstein and Wray that the president was still inclined to release the memo but the White House would go through a review led by the National Security Council and the White House Counsel's Office, a senior administration official said. That review is expected to take at least several days, a senior White House official said.
White House counsel Don McGahn reportedly blocked Trump's previous order to fire Mueller. Will he use his apparent power over the president to stop the release of a document that could lead to another attempted firing?