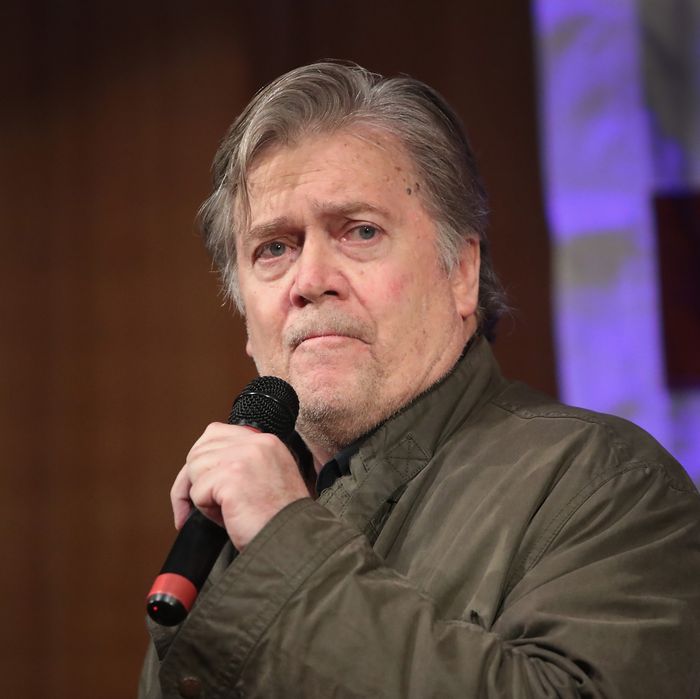 Hey, I put on three of my least rumpled shirts today.
Photo: Scott Olson/Getty Images
Michael Wolff's Fire and Fury: Inside the Trump White House has just gone on sale, despite President Trump's frightening efforts to suppress it, and so far it looks like it's a hit. It's currently the best-selling book on Amazon, and copies sold out in less than 20 minutes at one bookstore in D.C. That means that in the coming days we're likely to hear many more rumors about the president's weird personal habits, his family's not-so-light treason, and everyone in the White House thinking he's mentally unwell.
As his attorneys threatened legal action, Trump tried to do his own damage control on Twitter by portraying himself as a master statesman:
Reminding everyone that he has yet to ruin the economy:
And playing the hits:
But nothing really struck a nerve until late on Thursday night, when he unveiled new foe Steve Bannon's nickname:
People on both sides of the aisle, and even members of the "crooked media," conceded that this is one of his best stupid nicknames in ages, right up there with "Lyin' Ted."
Trump may be unfit for the presidency, but no one (not currently attending middle school) can come up with better juvenile insults.