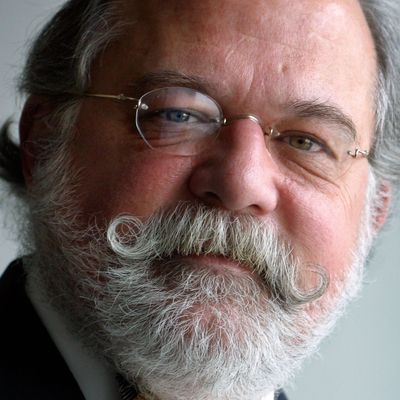 Donald Trump, Ty Cobb differ on efficacy of Trump chatting away with Robert Mueller.
Photo: Ukas Michael - Pool/Getty Images; Jerry Cleveland/The Denver Post via Getty Images
In a surprise, impromptu press conference today, President Trump told reporters that he would absolutely speak with Special Counsel Robert Mueller. "I would love to do it, and I would like to do it as soon as possible," Trump proclaimed. "I would do it under oath, absolutely." Trump insisted he was one-upping Hillary Clinton in his transparency. "She didn't do it under oath, but I would do it under oath,'' he said.
White House lawyer Ty Cobb quickly intervened and said, "Mr. Trump was speaking hurriedly and intended only to say that he was willing to meet," reports the New York Times. "He's ready to meet with them, but he'll be guided by the advice of his personal counsel," Cobb said.
The reason Trump's lawyers have been hesitant to let him talk to Mueller, except under tightly controlled circumstances, is that he lies like crazy when he can be easily caught, and also occasionally blurts out admissions he shouldn't make. His extemporaneous offer is good evidence of why the Trump legal team wants to keep him away from Mueller.