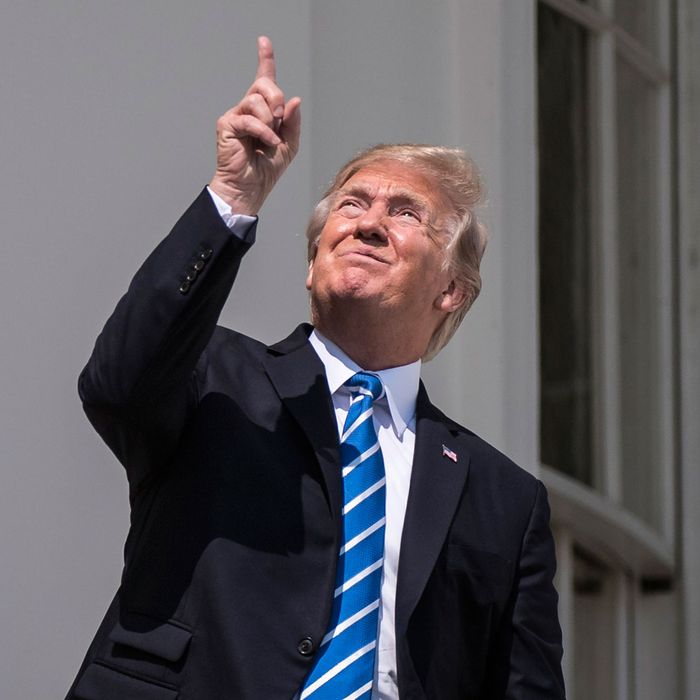 Hot enough for ya?
Photo: Jabin Botsford/The Washington Post/Getty Images
President Trump has a long history of mind-bogglingly foolish statements about climate change, the most notorious of which is probably his 2012 Twitter declaration that the phenomenon is merely a Chinese hoax.
On Sunday, he added another whopper to his least-greatest hits collection.
Speaking to kindred spirit Piers Morgan on the British network ITV, Trump said that, despite what you may have heard, the polar ice caps are actually thriving.
"The ice caps were going to melt, they were going to be gone by now, but now they're setting records," he said.
Here is the obligatory graphic showing that the opposite of what Trump says is true:
The president also told Morgan, sagely: "Look, it used to not be climate change, it used to be global warming. That wasn't working too well because it was getting too cold all over the place."
Other than the shocking revelation that Trump doesn't consider himself a feminist, the most newsworthy moment of the interview was probably when Trump told Morgan that he sometimes tweets in bed.