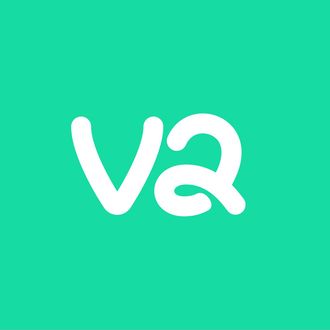 A faint glimmer of hope emerged in early December, when Vine co-founder Dom Hofmann tweeted, without warning or explanation, a picture of the text "v2" laid over a light-green background. The reference was obvious to anyone who had been waiting a year for any sort of announcement: Vine is coming back. Or, to put it more specifically, something Vine-like, but definitely not Vine, is coming soon. Vine was shuttered as a social network, and its looping-video functionality was folded into Twitter, its parent company, just over a year ago.
A brief frenzy occurred following Hofmann's post, which was exactly what Hofmann wanted. "[W]e've been trying to make v2 happen for over half a year," he tweeted yesterday. "[N]o one was supportive. 54 days ago [I] tweeted about it, without a plan, to force the issue."
Now, it appears that a Vine successor is on its way later this year, and the first few details are surfacing on the service's nascent forums.
The first thing you should know is that it's not called Vine 2 — just v2. "Because some of our team founded and worked on Vine," Hofmann wrote, "it's reasonable to assume that there might be a formal connection, but there isn't one." He emphasized that the service is not owned by or connected to Twitter in any way ("Darn!" said nobody).
As for when v2 arrives, you'll have to wait a little bit longer. There are no plans in place yet for a beta or formal sign-ups, though Hofmann hints that the current forum accounts might be used in some way. So, if there's a username that you really, really want, it might behoove you to sign up for a forum account before this thing launches.
What you really want to know is how v2 works, and to answer your question, it seems like it will work a lot like Vine. Hofmann told TechCrunch that looping videos will be between two and 6.5 seconds, and there will be no filters or geolocation or whatnot. In other words, don't expect a dog nose or dancing hot dog.
"Unlike Vine," they report, "v2 will be a bit stricter about copyrighted content and take down videos that include major record label music or movie scene if it receives a DMCA notice. On the plus side, whether through optional watermarks or another solution, v2 wants to prevent people from stealing and reposting each other's videos."
Hofmann also seems intent on growing a community within the app, having teased guidelines and soliciting feedback on where they should hosts chats ("Slack for gamers" service Discord won that poll). "It's okay to disagree with or be critical of someone's work, but name calling, facetious attitudes, or any other form of indirect harassment won't be tolerated," he wrote on the forums.
As for now, there's little else for you to do but sit back and wait.