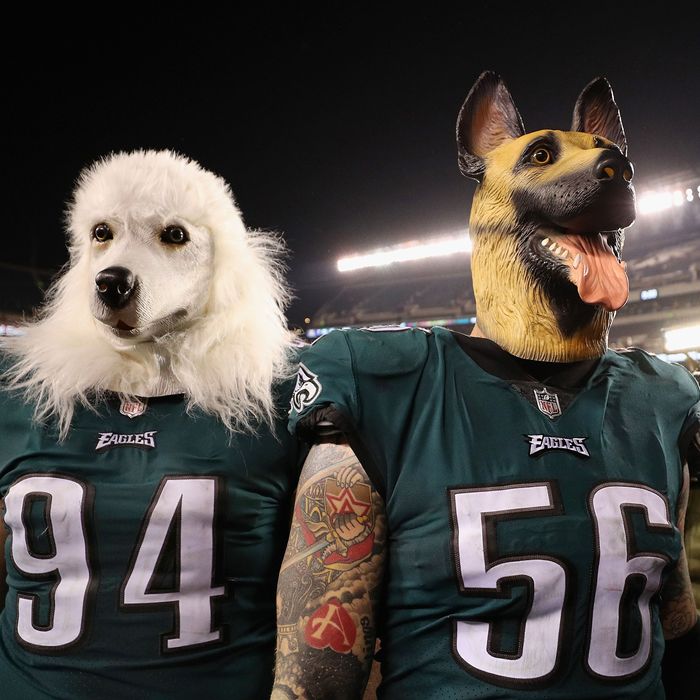 What the hell is going on here?
Photo: Patrick Smith/Getty Images
Gronk, G.O.A.T., dog masks — the millions of Americans attending Super Bowl parties this weekend are bound to hear those terms and plenty of others that will be unfamiliar to people who don't follow football. People like this:
We're here to help. Here's a short glossary of terms relevant to Super Bowl LII that will allow anyone to hold up their end of a conversation about horse punching or greasy poles.
Aunt Terri (n.) — An Eagles superfan everyone should be acquainted with before kickoff.
Cheating (v.) — The Patriots have been accused of it, a lot. Their biggest hits were Spygate in 2007 and Deflategate in 2015, but new allegations have surfaced this year thanks to some overly friendly referees in the AFC championship game.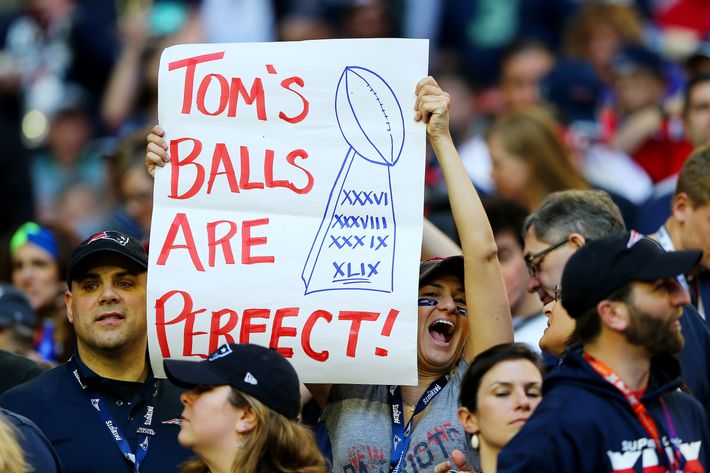 Game check (n.) — Eagles defensive end Chris Long donated all 16 of his this season to charities benefiting educational causes.
G.O.A.T. (n.) —Tom Brady is almost universally acknowledged as the greatest of all time (G.O.A.T.) among NFL quarterbacks. If the Patriots win Sunday, it'll be hard to argue otherwise.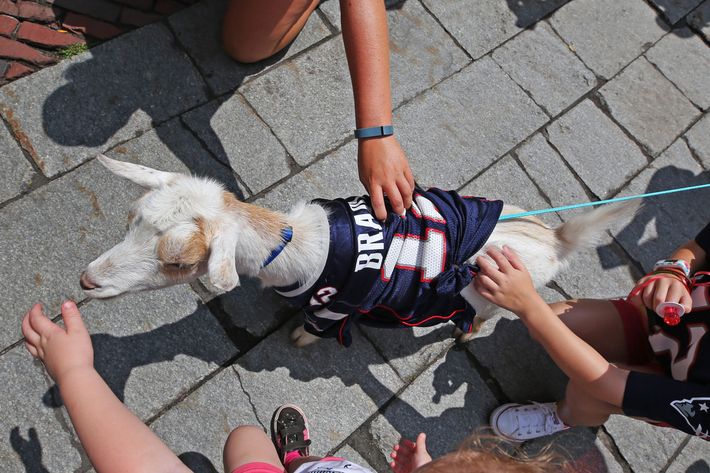 Greasy pole (n.) — In an attempt to deter Eagles fans from climbing light poles after the NFC championship game, city officials took to the streets with Crisco. It didn't work. So this weekend, police in Philadelphia are trying something else: highly viscous gear oil.
Gronk (n.) — The nickname for Patriots tight end and sentient beer bong Rob Gronkowski. After a concussion in the AFC championship game, he was cleared to play Sunday and, one assumes, hopes to win by 69 points.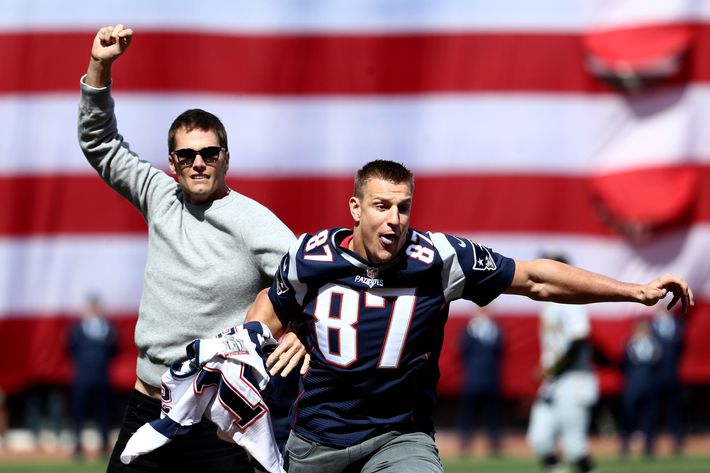 Horse punching (v.) — Philadelphia sports fans have a reputation as some of the worst in the country, and they've lived up to it during the team's playoff run, with two separate fans getting arrested for assaulting police horses.
Ice cream (n.) — Eagles head coach Doug Pederson loves eating it and sharing it with his players.
Kissing kids (v.) — Tom Brady's extended lip-lock with his son has set off hot debates online. Here's the video just in case it comes up on Sunday.
Temperature (n.) — Forecasts are calling for temperatures in the single digits at kickoff Sunday night, but U.S. Bank Stadium is indoors. That means the whole game will be played in comfortable 70-degree temps, perfect for Patriots head coach Bill Belichick to wear his favorite cut-off hoodie.
This Is Us (n.) — NBC's hit melodrama will begin soon after the game ends, and promos have promised details on the death of Milo Ventimiglia's character, which appears to be caused by a freak Crock-Pot fire.
Underdog (n.) — A couple of the Eagles began wearing rubber German shepherd masks earlier in the playoffs to embrace the team's role as underdogs. Before long, fans bought out Amazon's supply, and on Sunday, dog-faced Eagles fans will swarm U.S. Bank Stadium in Minneapolis.
Woodsman (n.) — Justin Timberlake, who will perform during the halftime show, appears to be fashioning himself as one with his latest album, Man of the Woods.