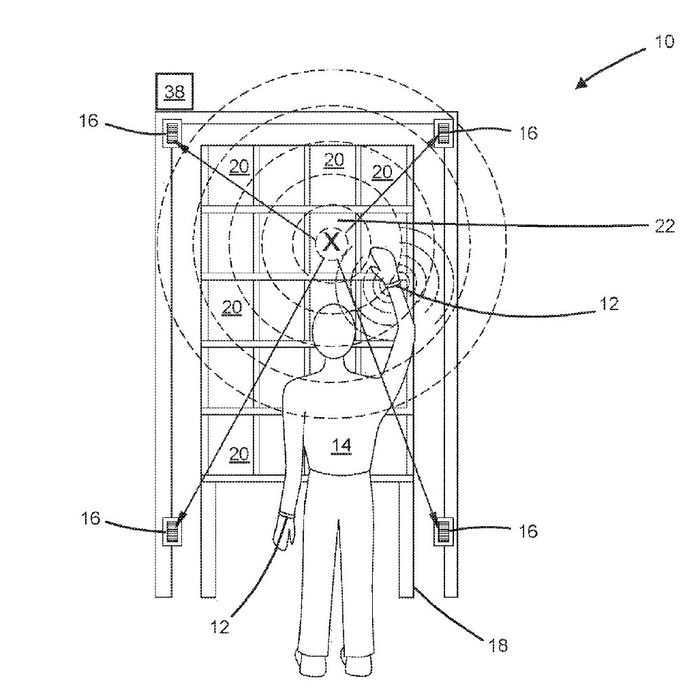 It was a bright, cold day in April, and the clocks were striking 13 as all the Amazon factory workers slapped on their tracking bracelets and headed to work. While this isn't quite how things work just yet at Amazon HQ — maybe by the time they open that much-hyped HQ2 — the latest news from the company does feel a little Orwellian. This week, the company was awarded patents for a tracking bracelet that would monitor employees' whereabouts in real time and provide haptic — think a buzzing bracelet if a worker reached for the wrong item — feedback to employees as they work.
The bracelets, according to the patent, would work in tandem with ultrasonic units placed around the factory floor. Ideally, this system would make employees more efficient, since it would, theoretically, decrease employee error. The patents were filed in 2016 and only granted this year, and offers no timeline on if or when the devices will actually make an appearance on the arms of Amazon employees.
Of course, on the other, sorry, hand … there's a patent, so it's clearly under consideration. Tracking your employees' every move sounds, well, a little creepy. Amazon, according to the patent filings, says that current inventory systems involve "time consuming acts," which the company hopes to speed up with the introduction of the ultrasonic bracelets. Big Bezos is watching.