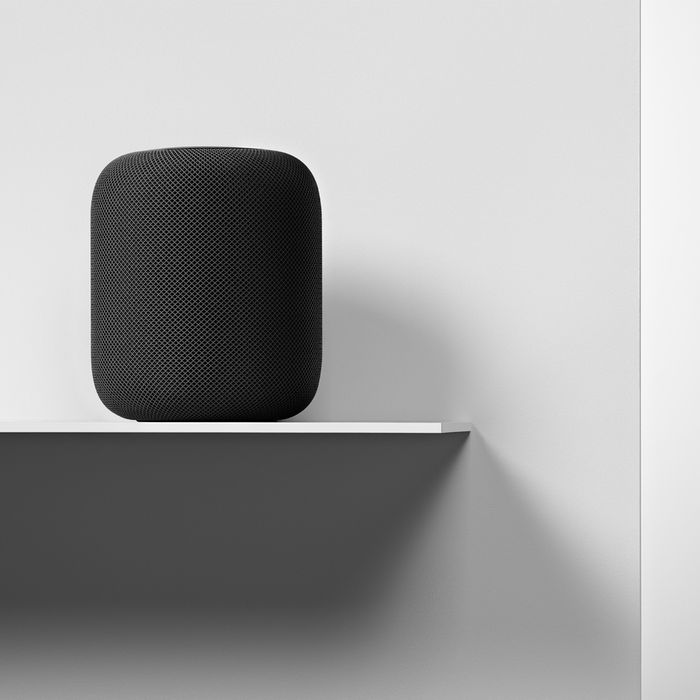 The first round of reviews for Apple's HomePod smart speaker are out. I did a listening demo in New York and came away impressed with the HomePod's sound, but it was in a tightly controlled environment run entirely by Apple employees. How did Apple's $349 smart speaker fare with critics in the wild? Here's what initial reviewers are saying.
It sounds great
The Verge writes that the HomePod "sounds noticeably richer and fuller than almost every other speaker we've tested." CNET writes that despite being "a compact speaker, the HomePod offers big sound, and in testing I found it pretty much unflappable no matter what kind of music I threw its way." TechCrunch states, "Apple's HomePod is easily the best sounding mainstream smart speaker ever."
The New York Times writes: "Audiophiles will appreciate that it has a woofer with a custom amplifier and seven tweeters. The result is a speaker with a deep bass and rich treble that is loud enough to fill a large room with superb sound."
Describing listening to Fleetwood Mac's "Tusk," The Wall Street Journal writes: "The horns surge, the tom-toms thunder, the guitar and bass keep pounding, yet I can also hear distinct band members yelling 'Tusk.' I could hear it all while walking around the speaker at my kitchen island. On the Amazon Echo and the Google Home, that part of the song sounds like mush."
But Siri falls short
The Verge lists what Siri can't do: "You can't ask Siri to look up a recipe. You can't ask Siri to make a phone call … Siri also can't compete with the huge array of Alexa skills, or Google Assistant's ability to answer a vast variety of questions … You can't ask Siri to play something on an Apple TV, as both Google and Amazon's assistants can do with their respective TV devices." USA Today also notes, "Siri on HomePod cannot currently hail you a ride through Lyft or Uber, launch a trivia game, or arrange for an audiobook to be played." Writes The Wall Street Journal, "Many people will put a HomePod in the kitchen, yet it can't set two simultaneous cooking timers."
The New York Times is the most brutal in its assessment of Siri: "Siri on HomePod is embarrassingly inadequate, even though that is the primary way you interact with it. Siri is sorely lacking in capabilities compared with Amazon's Alexa and Google's Assistant. Siri doesn't even work as well on HomePod as it does on the iPhone."
And it's for preexisting Apple customers only
If you're gonna get a HomePod, you really need to be part of Apple's ecosystem. "It feels like it was designed for a very demanding person to use while living alone entirely inside Apple's ecosystem," writes the Verge. "Forget about using it with Android devices," writes CNET. "Android users beware: If you don't have an Apple Music subscription, an extensive iTunes library, or an iPhone, you shouldn't get the HomePod," writes BuzzFeed.
You also need to pay for Apple Music. Spotify works, but only kind of: "Spotify has way more subscribers than Apple Music, and the HomePod doesn't even really know Spotify exists," writes the Verge. "You can play Spotify and other audio from your iPhone or Mac via AirPlay, but you won't be able to use your voice — and voice control is the main appeal of a smart speaker like the HomePod," writes BuzzFeed. "The HomePod can only stream music directly from Apple Music — no Spotify, Google Play Music, Pandora or any third-party streaming music service," writes The Wall Street Journal.
Referencing the anechoic chambers where Apple engineers worked on the HomePod's sound, BuzzFeed writes: "HomePod, like the audio vacuum it was tested and developed in, exists in a silo that doesn't seem to take into account how people actually use smart speakers. It works supremely well within Apple's orbit, but not outside of that."
I'll have my own thoughts on the HomePod, Siri, and how it all sounds in my own home on Friday.