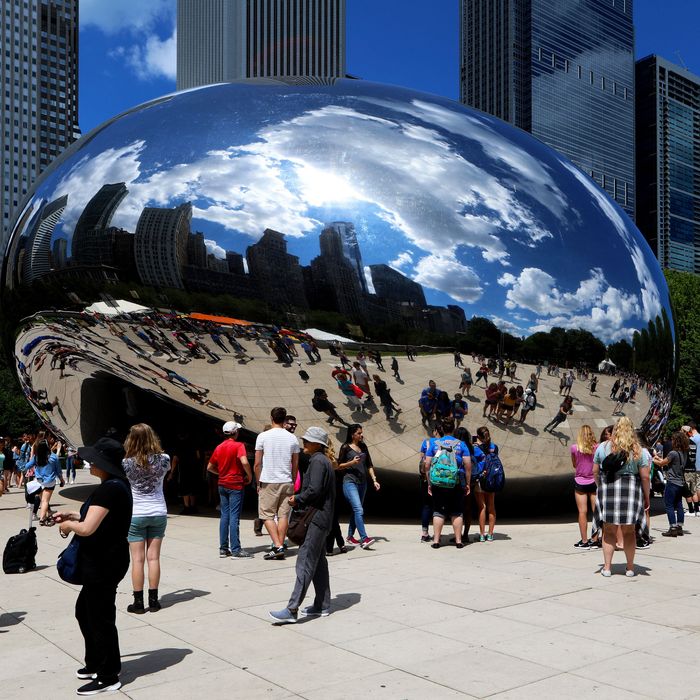 Photo: Raymond Boyd/Getty Images
The Bean is the big, gleaming, metal bean-shaped sculpture in Chicago. It was made by artist Anish Kapoor, and one thing you might like to know about it is that it's technically named "Cloud Gate," but everyone knows it as the Bean. The Bean: iconic.
Sometime last year, people started making Facebook events that were Bean-centric. This is not new for Facebook, where funny nonsense events like "Crying and Eating Bread by Yourself on the Floor" and "Shoot at Hurricane Irma" proliferate. These events are the only good thing Facebook's social network produces.
Anyhow, the Bean events are good, even now, weeks after they peaked. It started with a joke event to "Windex the Bean," which is nice and considerate, and grew from there.
It's also a very nice regional meme. Sure, you can participate if you're not from Chicago, but why would you? Just let Chicago have this! One Chicago resident told me, "The memes are funny because the Bean has been around and such an inside joke locally for so many years that it's fun that it's ascended into a new level." Case closed! (Anish Kapoor did not respond to an email requesting comment.)
I'm gonna put a bunch of them here now because they make me giggle.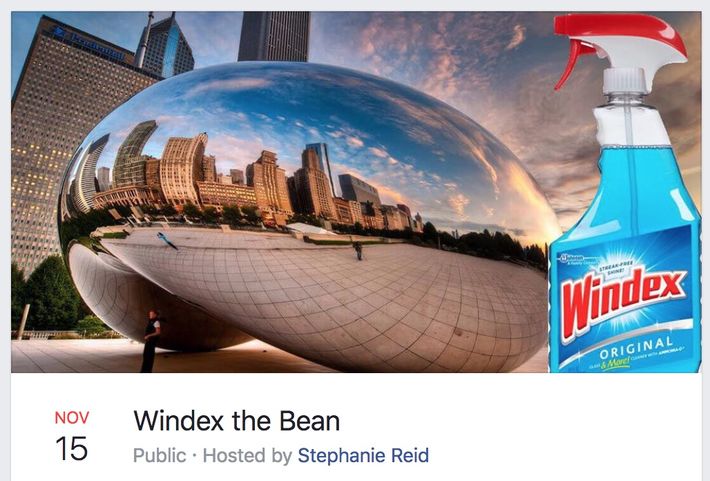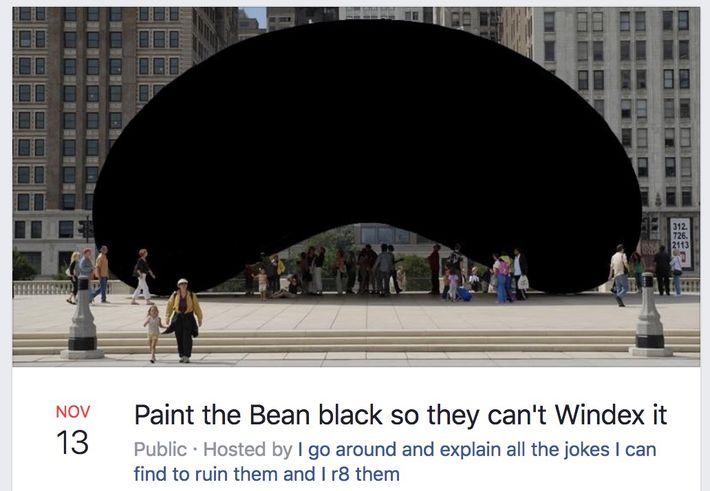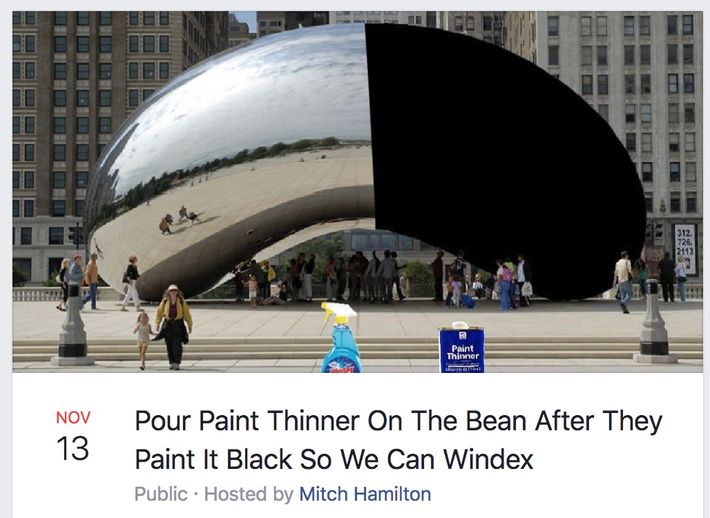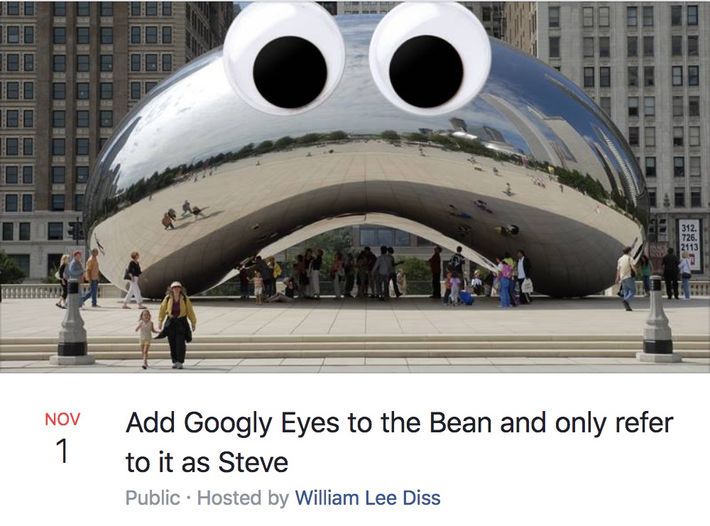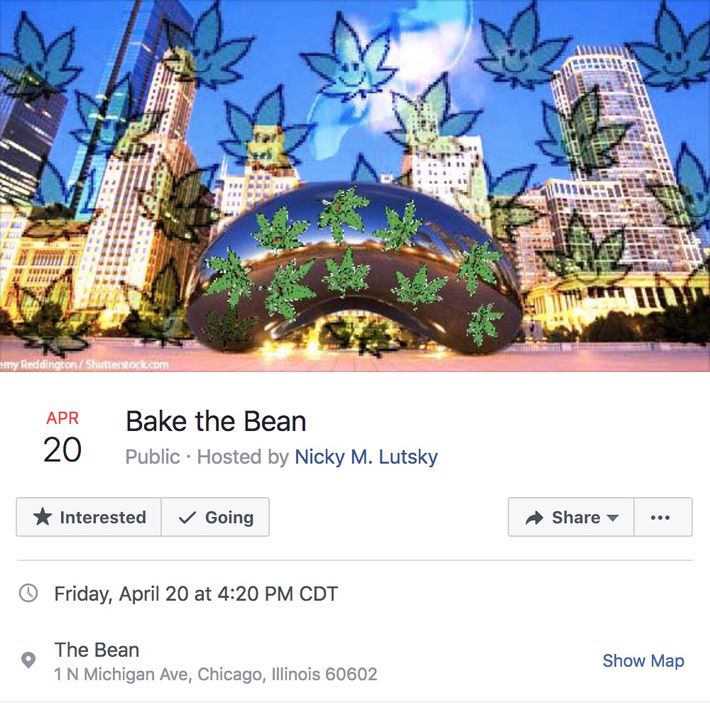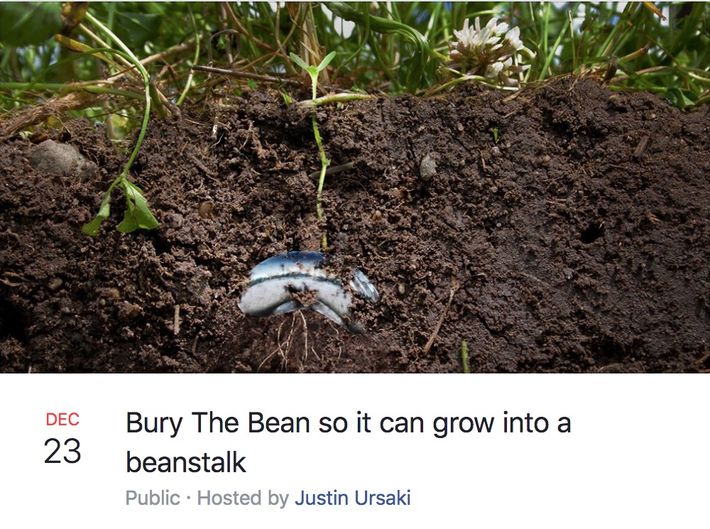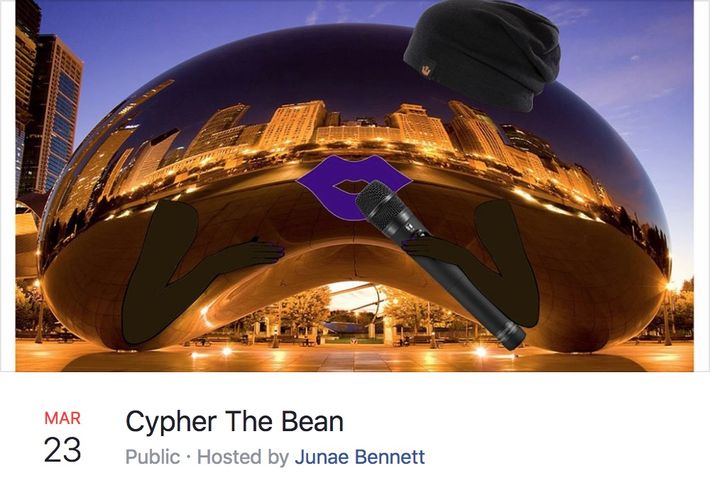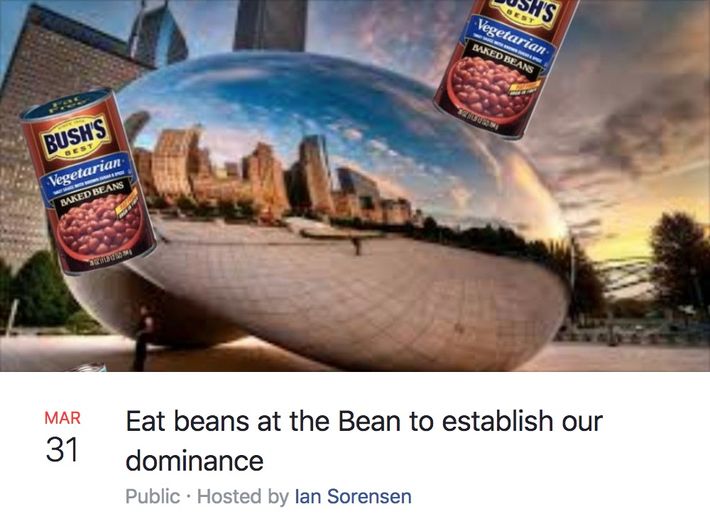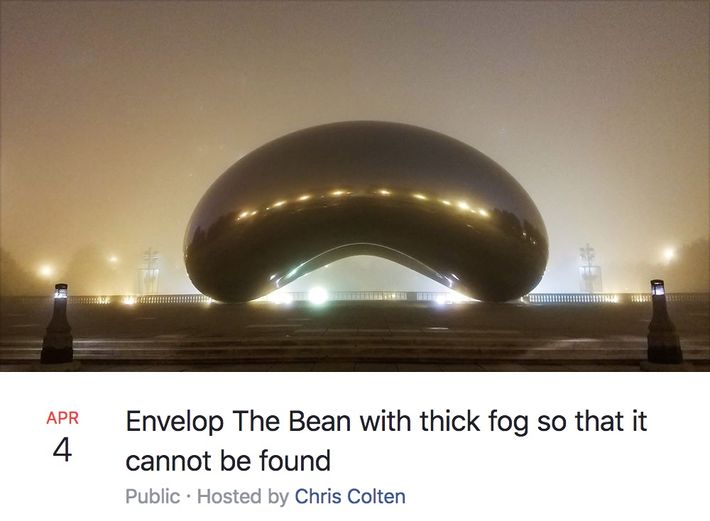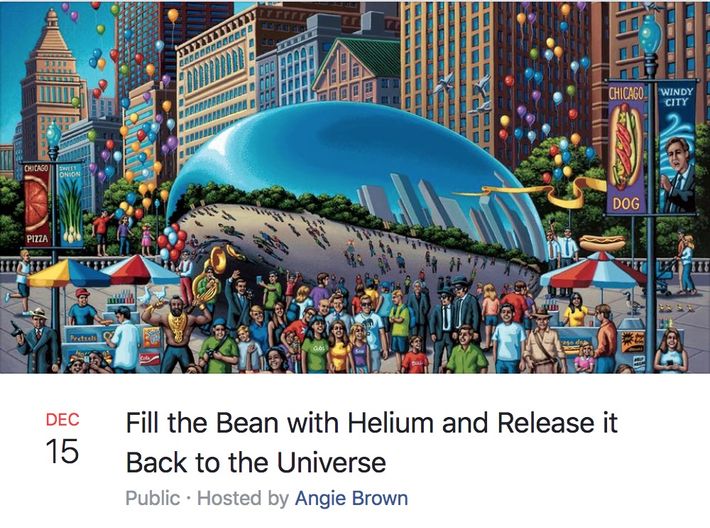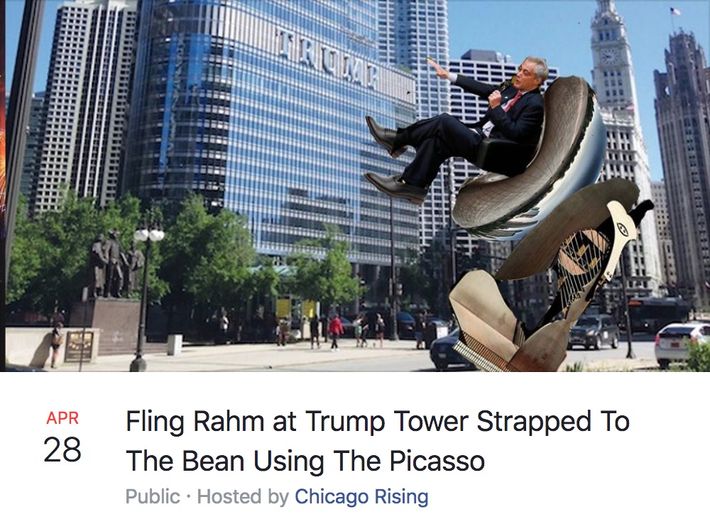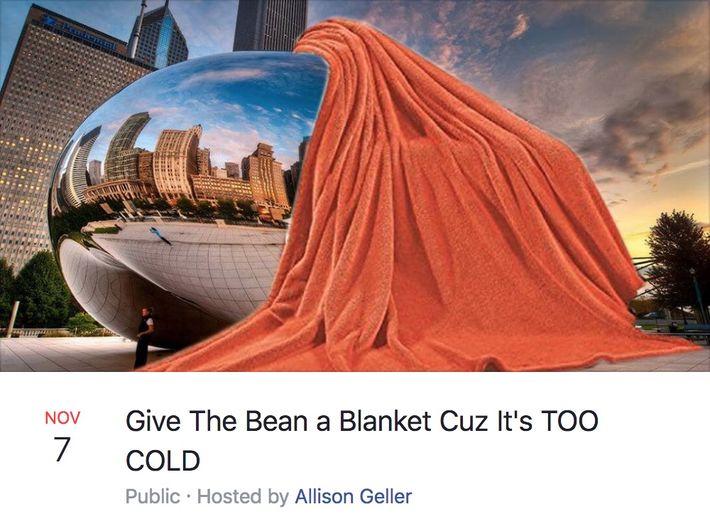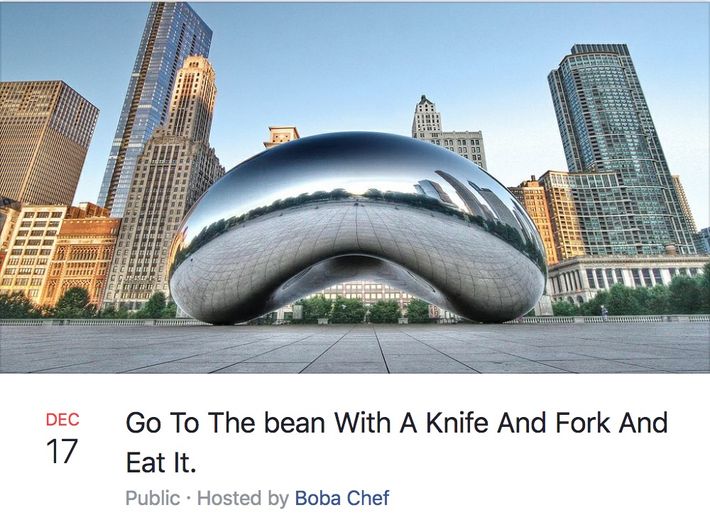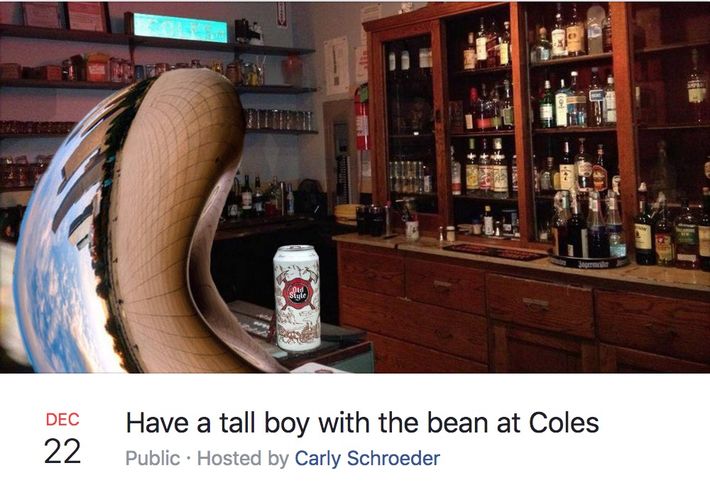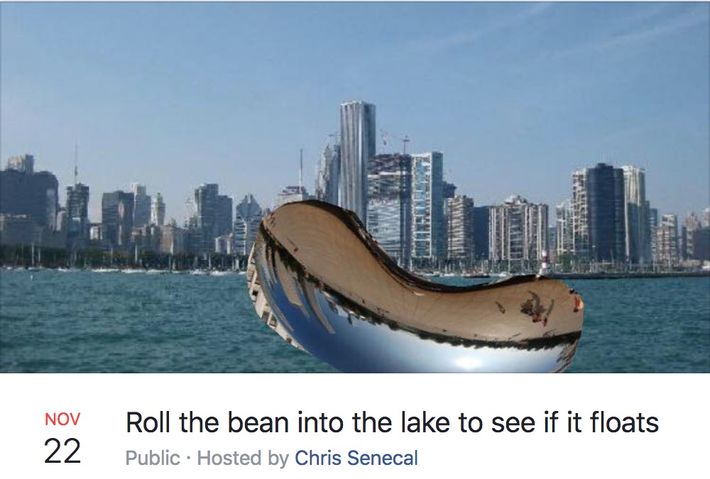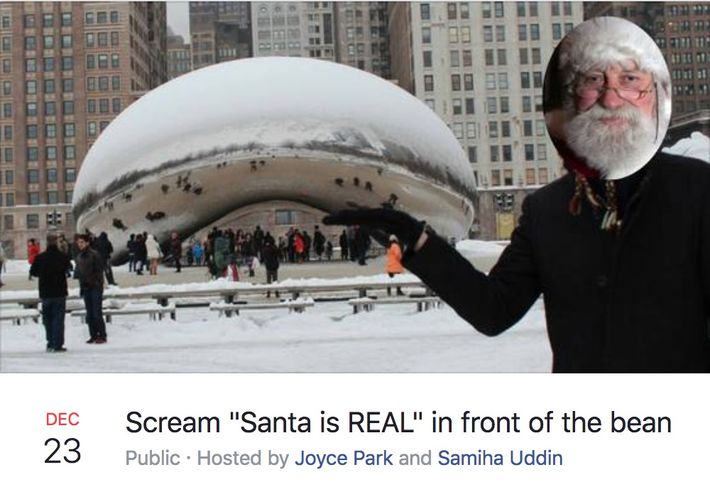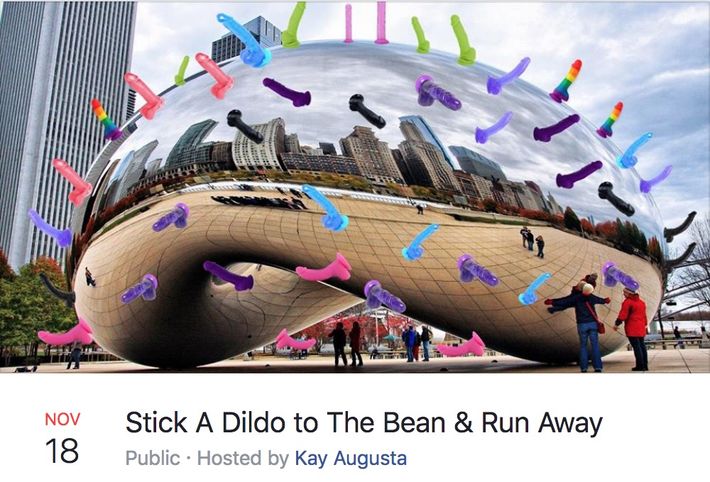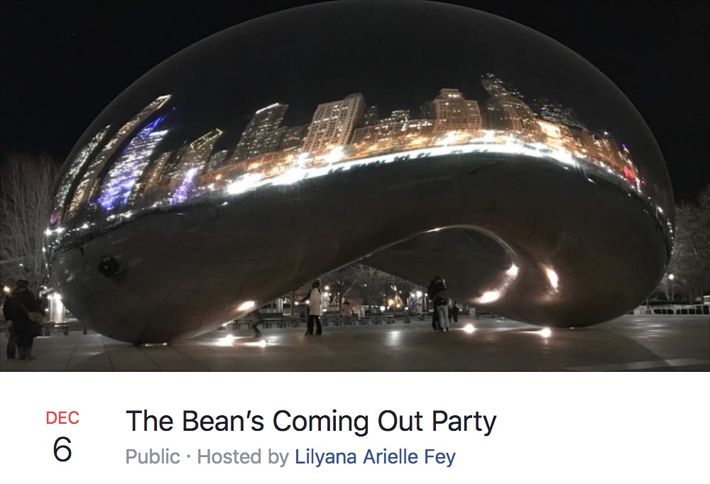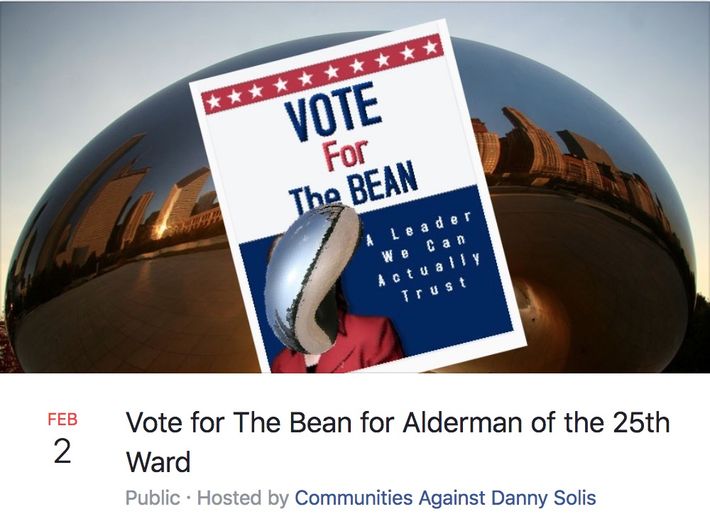 The thing about memes is that if you don't get in on the fun before or just as the wave crests, there's little point in talking about them at all. What's the point of telling you about a meme you can't even participate in anymore because it's gotten old? I don't know.
But occasionally, you come across a meme so good that you want to tell everyone about it, even though it's about — just throwing out a number here — four months behind the curve. This is the case with Chicago Bean memes.