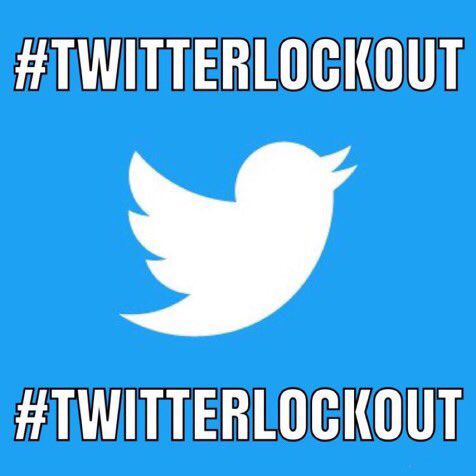 Conservative Twitter is aflutter after an apparent Twitter bot purge.
On Tuesday night, Twitter appears to have suspended thousands of accounts believed to be bots, as in these accounts were not real people. This, you would think, would be a good thing for a platform with a known bot problem. (Just ask the 600,000-plus people who retweeted propaganda from Kremlin-linked accounts in the months leading up to the 2016 election.) Certain loud voices on conservative Twitter, however, are not so thrilled. Instead, these users — which include Richard Spencer, Michael Flynn Jr., and Paul Joseph Watson — are claiming to have lost thousands of followers in the purge.
There's a rumor floating around — again, in certain circles — that the accounts removed weren't actually bots. Rather that Twitter seized the opportunity to censor conservative voices. It's being deemed, as the hashtag goes, the #TwitterLockOut. Some users, it appears, were asked to verify their accounts to prove that they were people, not computers. If a user could verify this, their account was then brought back online. Twitter user @ThankUGOD4Trump told Gizmodo that they had to verify their account, but now if you look at @ThankUGOD4Trump's account, you'll see a pop-up warning that the account has been "temporarily restricted" for "unusual activity." (You can see their tweets if you click to accept the warning.) "I've definitely been locked out and unfairly targeted because I'm a Trump supporter who also tweets out Bible verses," the user told Gizmodo. "Also received that Twitter mass email 20 Jan re: Russian Influence Campaigns." (It's also possible the account was temporarily locked for sharing videos insinuating that the victims of the Stoneman Douglas shooting are paid actors, as noted by Gizmodo.)
Twitter says the purge was a nonpartisan move to make the platform better for all its users. "Twitter's tools are apolitical, and we enforce our rules without political bias. As part of our ongoing work in safety, we identify suspicious account behaviors that indicate automated activity or violations of our policies around having multiple accounts, or abuse," a spokesperson told the Verge. Twitter also said that some users may have temporarily been locked out because their accounts were not linked to a verified cell-phone number.