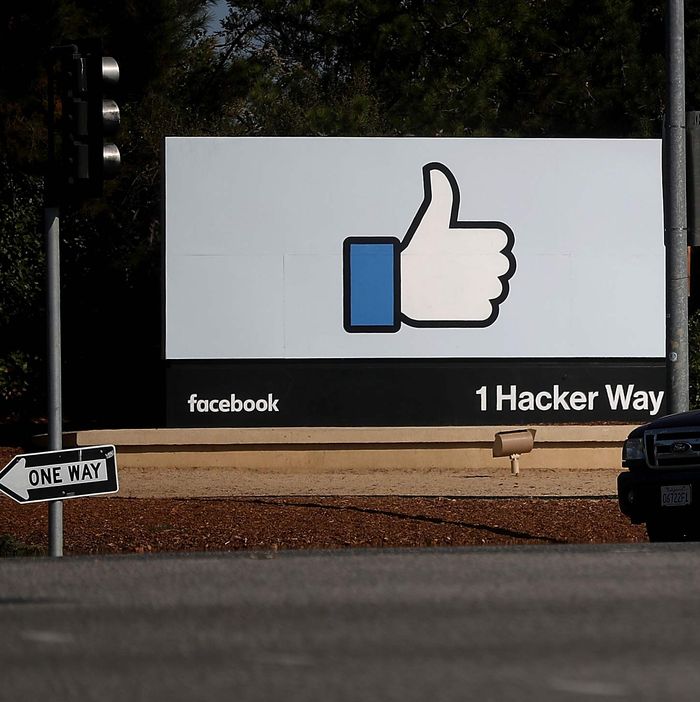 Rob Goldman's tweets about Russian interference in the 2016 election got the seal of approval from Donald Trump.
Photo: Justin Sullivan/Getty Images
Rob Goldman, a vice-president of ads at Facebook, would like his colleagues to know he's sorry he got retweeted by the president of the United States. After news broke that Special Counsel Robert Mueller had indicted several Russian organizations and individuals for interfering in the 2016 election, Goldman tweeted a thread focusing on the paid advertising Russia ran on Facebook during that time. According to Goldman, "swaying the election was *NOT* the main goal," of those ads. Except Russia didn't just use Facebook ads — the indictment notes Russia spent about $100,000 on those ads, a drop in the bucket compared to overall figures which show the Internet Research Agency spent over $1 million monthly to sway American minds.
Still, if a Facebook ad exec says the ads weren't engineered to sway voters, then that must be the truth. At least as far as Donald Trump is concerned. The president quote tweeted sections of Goldman's thread over the weekend, likening Goldman to some sort of truth teller out to undermine the "Fake News Media" with some hard facts. "Nothing we found contradicts the Special Counsel's indictments. Any suggestion otherwise is wrong," Facebook's VP of Global Public Policy, Joel Kaplan, would later say in a statement, but it would be too late. Trump's millions of followers would have already seen Goldman's tweets as confirmation that the mainstream media had been overhyping the whole Russia thing.
This, of course, is probably not what Rob Goldman had in mind when he started tweeting. What Goldman probably meant to do, we can only assume, was to make Facebook look as good as possible. To note that the company worked closely and effectively with the Mueller probe to help bring about last week's indictment. To point out how Facebook ads — you can see a selection of the 2016 election ads Russia ran here, including a rainbow-colored, half-naked Bernie Sanders with some excellent muscle tone — were just a cog in a much larger Russian machine. Instead, he wound up providing a perfect sound bite for Donald Trump. Following the retweets, Goldman posted an internal apology, Wired reports, noting the opinions expressed in the tweets were his and not Facebook's and that he should have run them by somebody internally before posting. "The Special Counsel has far more information about what happened [than] I do — so seeming to contradict his statements was a serious mistake on my part."