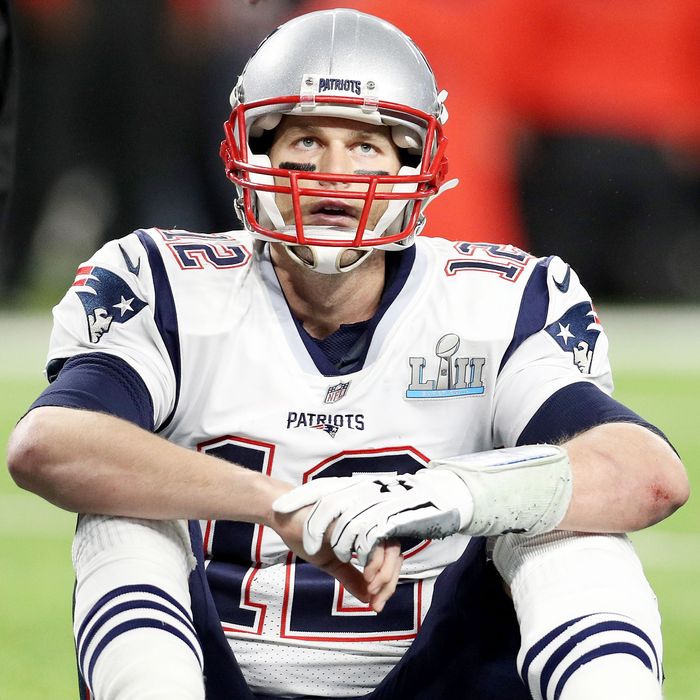 Sad Tom Brady.
Photo: Patrick Smith/Getty Images
Apparently, all Tom Brady needed to do to win last night was pick up a soccer ball. Which is probably where the Patriots went wrong, since there were no soccer balls in sight. This particular sports insight comes courtesy of a Donald Trump tweet from 2015 — the tweet was originally in reference to Deflategate — which started circulating again after the Pats lost and Brady found himself, once again, sitting like a sad, adult baby on the field.
Trump's been tweeting about his "friend" Tom for years now, including a time he joked about running for president on a Trump-Brady ticket. Old tweets that Trump hasn't deleted come in handy just about every time Trump says something new, and you can keyword-search his account to find his backdated opinion on the matter. From sharks. To Oprah running for president. To eerily predicting that time Rex Tillerson would call him a "fucking moron." See you all soon for the next installment of "There's Always a Trump Tweet." Fly, eagles, fly!