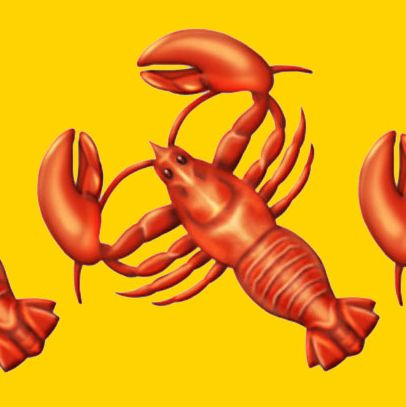 Lobster emoji will now have ten legs.
Earlier this month, the Unicode Consortium — the governing body of all things emoji — announced the 157 new emoji coming soon to phones everywhere later this year. Among them was a lobster. There was joy throughout the land. Fans of the B-52's rejoiced. A particular seafood chain restaurant was giddy. Finally. A lobster. Except all was not as it seemed. Up north, in Maine, trouble was brewing. You see, the mocked-up image for the forthcoming crustacean pictograph, was missing two legs, according to some very vocal readers of the Portland Press Herald. Since then, Emojipedia has rereleased its mock-up of the emoji with the appropriate number of legs. (That's ten in all, including two claws.)
The skateboard emoji also got some tweaking, thanks in part to Tony Hawk. The skateboarder, who spoke with Select All earlier this month, was initially disappointed by the outdated design of the skateboard emoji. Emojipedia brought Hawk onboard to help with the corrected version. If only all the world's issues could be solved as simply as getting Tony Hawk's opinion on grip tape.