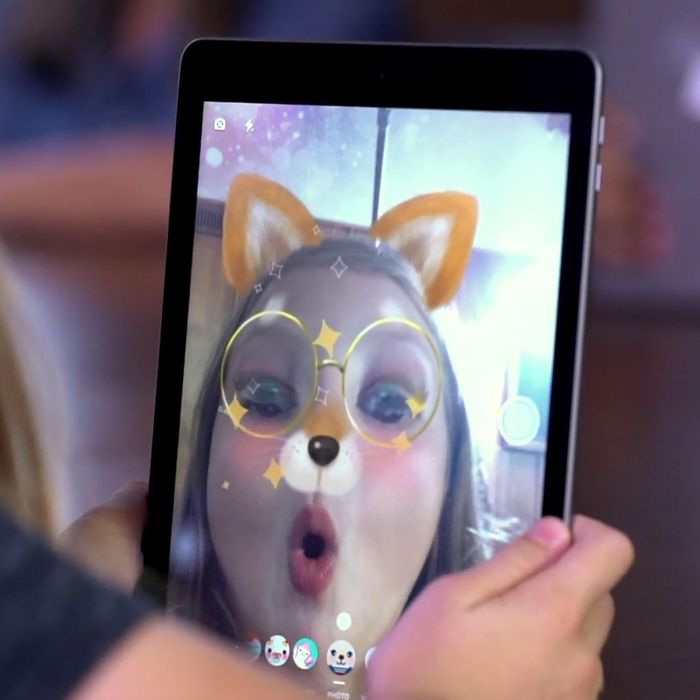 Facebook — the company that desperately wants you to know that it cares about you, and that you can trust it, and that it would never ever knowingly do harm to you — has a new app for kids. Messenger Kids is the company's latest attempt to get children as young as 6 years old hooked into the Facebook ecosystem via a messaging app. The company stresses that the app is safe (parents must approve who kids can talk to), made in conjunction with researchers and experts. That it also functions as a corporate backdoor that kids can roll over into a full Facebook account when they turn 13 is just a bonus, I guess.
What Facebook has been less up front about, as Wired reports, is that many of the experts who approved of Messenger Kids received money from Facebook. Mark Zuckerberg has stressed "time well spent" in trying to reorient Facebook, and that apparently includes money well spent.
From Wired:
One Facebook post said the company had "collaborated" with the National PTA, but it did not mention Facebook's financial ties to the group, or others among its advisers. The National PTA says Facebook donated money for the first time in 2017, which the organization used to fund a survey and roundtables. Facebook says it previously donated "small amounts" unrelated to the app to Blue Star Families, a nonprofit for military families. Facebook funded the research at New Mexico State. At least seven members of Facebook's 13-person advisory board have some kind of financial tie to the company. In 2017, Facebook donated money to Family Online Safety Institute, which has two representatives on the board, as well as Connect Safely, the Yale Center for Emotional Intelligence, and Telefono Azzurro, which each have one representative on the board. In 2017, Facebook also donated at least $50,000 to MediaSmarts, which has two members on the board. One board member, former Sesame Workshop executive Lewis Bernstein, now works as a consultant advising Facebook on developing content for teens, unrelated to Messenger Kids. Bernstein and other board members have gone on to write op-eds in The Hill and the San Jose Mercury News supporting Facebook's app.
Hmmm … interesting! This doesn't automatically negate the work and feedback that any of these entities contributed to the development of Messenger Kids, but it doesn't make it look clean-cut either. A company executive told Wired that Facebook is not trying to hide anything, and that it often foots the bill for logistical expenses, not necessarily to curry favor.
What do parenting groups who don't receive money from Facebook think about the app? [Presses finger to earpiece] Oh, they hate it? I'm getting word that they hate it. Two large nonprofits in the field, Common Sense Media and Campaign for a Commercial-Free Childhood, told Wired that they didn't receive word about the app until Facebook was putting the finishing touches on it. Post-release, 97 child-health advocates sent a letter to Facebook warning them about pushing a social-networking app on users as young as 6. The children in Facebook's target demographic "are not old enough to navigate the complexities of online relationships, which often lead to misunderstandings and conflicts even among more mature users," they wrote.