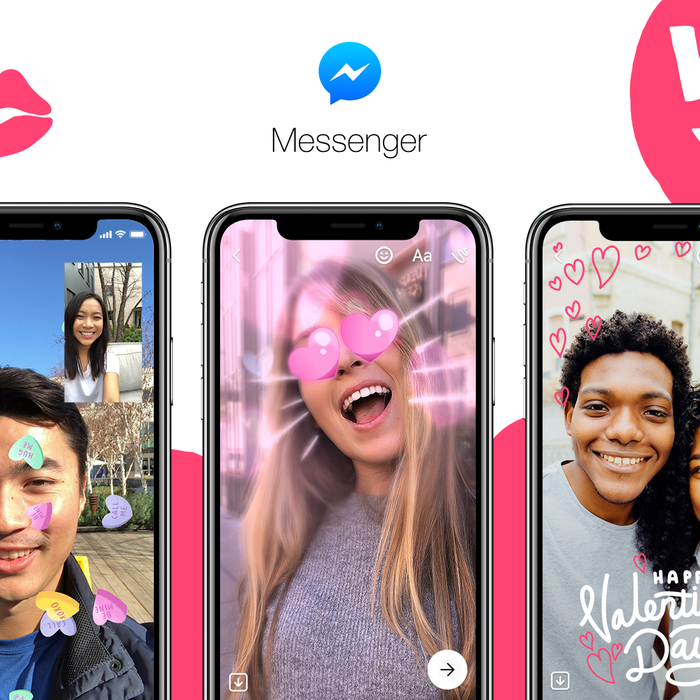 Like many people in romantic relationships, I often forget that I am in one without the help of massive social networks. Luckily, starting tomorrow, Facebook Messenger will be there to remind me.
Starting tomorrow for Valentine's Day, anytime you change your relationship status to "Engaged," "In a Civil Union," "Married," "In a Domestic Partnership," or "In an Open Relationship," you'll see several options:
• It's raining hearts! A heart shower will fall across your screen.




• Spread the love: Your custom emoji (in the lower right hand corner) will be, so expressing your love will be fast and easy




• Get personal: You'll be prompted to personalize your chat and set your own custom text color, emoji, and nickname in case you want to switch things up even more.




• Chatting with bae: Your loved one will be the first person to appear on the Active tab, so you can easily see when they're available to chat.
There's no word on whether these changes will kick in for people already in a relationship, or what, if anything, Facebook Messenger will do for people like me with partners who aren't on Facebook. Will I simply be forced to tell my partner when I see her at home that I love her, without even being able to use Facebook Messenger to shower her with hearts and create a custom text color and emoji? Is romance dead?