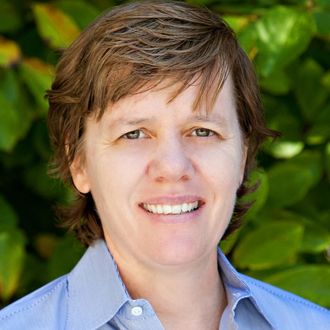 Frances Frei.
Photo: Harvard Business School
Back in June 2017, Uber — hot on unending a streak of the world's worst press — announced it was hiring Frances Frei of Harvard Business School as the company's first SVP of leadership and strategy. In other words, that they were bringing in a professional to make Uber a more professional workplace. Today, Frei announced she'll be leaving Uber. "When I got here, my goal was to train and teach executives how to manage better, but it became super apparent that the training needed to go way beyond that," Frei told Recode. "As soon as the executive team was calmer, I turned my attention to 3,000 managers whose jobs grew well beyond their skills, which I think was the real work."
During her tenure, founder Travis Kalanick stepped down from his role as CEO and was replaced by former Expedia CEO Dara Khosrowshahi. "I think with Dara leading, a lot of our biggest challenges are in the rearview mirror," Frei also told Recode. She'll stay on in an advisory capacity, a role which she held prior to coming on full-time — and commuting between Cambridge and San Francisco — as an SVP. According to a memo sent to Uber employees by Khosrowshahi this week, Frei is off to design "another first-of-its-kind executive education program" before resuming her role teaching at Harvard.