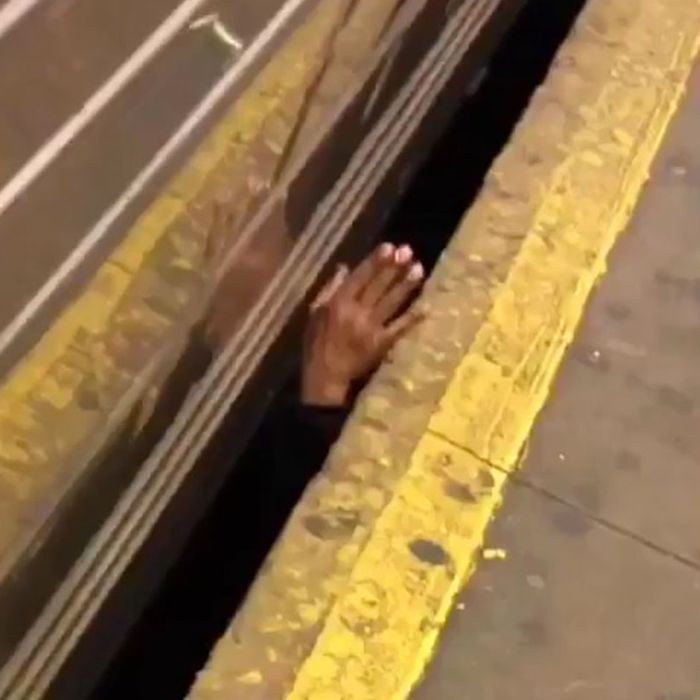 Photo: Shon Mogharabi via Twitter
When the city of New Amsterdam was first established — I want to say, uh, 140 years ago — the founders decreed that the person who did "the coolest thing" was the person who got to be the mayor. With that in mind, it's bad news for New York City mayor Bill de Blasio: There's a new mayor.
The new mayor is this guy just chilling on the subway tracks smoking a cigarette. For many New Yorkers, even the most seasoned, hanging out on the subway tracks is a no-no. Sometimes trains come along the tracks and they can smoosh you. But not this guy.
In the video, posted by Shon Mogharabi, you can see him stub out his cigarette on the train as he's ducked under the platform overhang. Then he gets out, throws some trash at the front window (which is very cathartic for anyone who has experienced the recent subway difficulties), and does a little jig as he evades the fire department, which sounds very surprised.
Congrats to the new mayor, Smoking Subway Guy. Long may he reign.