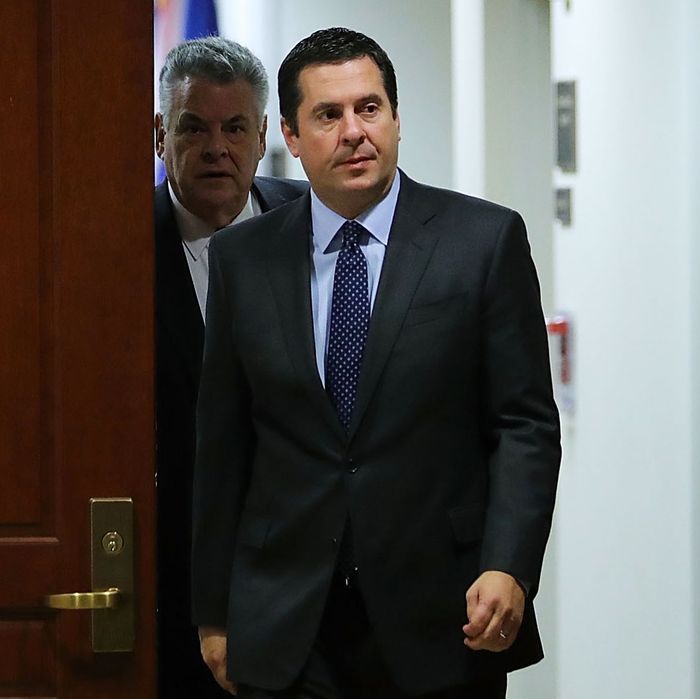 Build that wall!
Photo: Chip Somodevilla/Getty Images
GOP members of the House Intelligence Committee are planning to have a wall constructed to separate aides for Republican and Democratic committee members in the committee's secure spaces, CBS News reports.
The plan is apparently the brainchild of Chairman Devin Nunes, the California Republican who's working zealously to discredit Robert Mueller's investigation into the Trump campaign's alleged collusion with Russia during the 2016 presidential election. Construction is expected to begin in the spring.
One Republican member of committee, Florida's Tom Rooney, told CBS News that the wall is the result of eroding trust between the two parties, which have recently feuded over dueling memos about the FBI's role in Mueller's investigation. Rooney also appeared to break a bit of news, revealing that the "entire Republican staff" of the committee is being investigated by the Office of Congressional Ethics for leaks.
While other House committees divide aides from the two parties, CBS News notes that House Intel is supposed operate with a more bipartisan spirit than the others. The wall is only the latest reminder that those days are over.