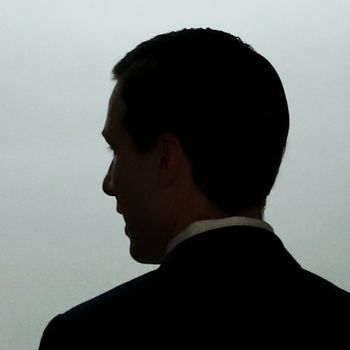 Still reading in the shade.
Photo: Drew Angerer/Getty Images
Two weeks ago, the Justice Department informed the White House that a decision on Jared Kushner's permanent security clearance would be further delayed because of significant issues that require additional investigation regarding his background, according to the Washington Post and New York Times. Kushner, President Trump's son-in-law and senior adviser, has only had interim security clearance for more than a year, but that has still granted him full access to top secret and other sensitive information — and he apparently requests more of it than anyone who isn't on the National Security Council.
A week ago, White House chief of staff John Kelly announced new procedures which would revoke security clearance for some of the many staff members without permanent clearance, but it was not clear if Kushner would be included in that group. On Friday, President Trump said that the decision on whether to revoke Kushner's access to classified information was Kelly's to make, but added that he thinks his son-in-law is a "high quality person" who "has been treated unfairly." Kelly will do the right thing, Trump insisted, though that doesn't necessarily mean the right thing — to Trump — is revoking Kushner's clearance.
Kushner himself has been reportedly pushing back on the idea of revoking his clearance, and is apparently nervous that he is going to be treated the same as everyone else in the White House, in accordance with Kelly's new policy.
It's not clear exactly what significant issues with Kushner's past are causing the delay, but there are plenty of possibilities. First off, Kushner has had to revise his federal disclosure forms three times after previously omitting contacts with foreigners — the kind of problem that would normally jeopardize your shot at security clearance. In addition, this past week it was reported that special counsel Robert Mueller may be looking at conversations Kushner had with foreign investors regarding Kushner Companies projects during the Trump transition, particularly since Kushner's family business is so deep in debt. But is not clear if Mueller's investigation of Kushner is what is preventing a decision on his security clearance, or if it's some other thorny issue. The Times reports that the heads-up from the Justice Department "led White House lawyers and aides to believe that [the issues involving Kushner] were more problematic than the complexity of his finances and his initial failure to disclose contacts with foreign leaders."
It is not at all normal for someone in Kushner's position to retain access to the nation's most sensitive information for such a long time without passing an FBI background check, but rules and norms — and guardrails regarding nepotism and corruption — rarely seem to matter to this administration.