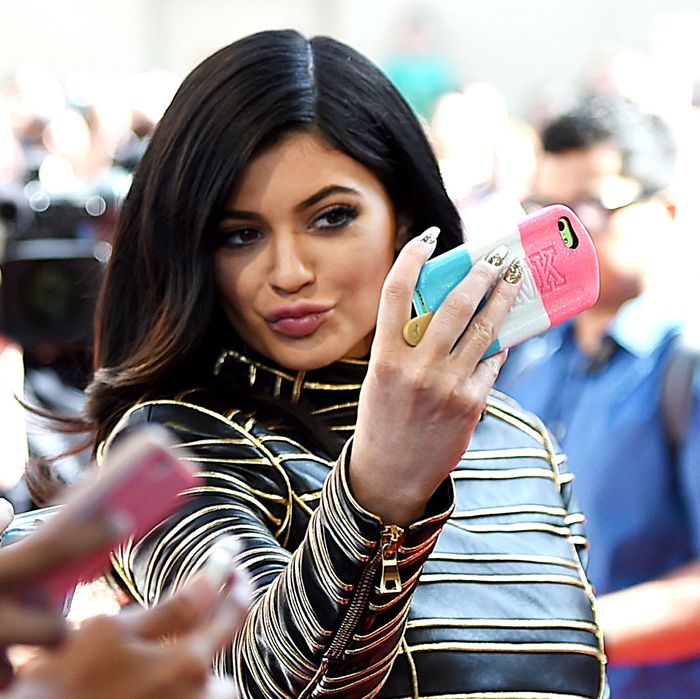 Kylie Jenner.
Photo: Michael Buckner/Getty Images
What's the most powerful thing you can do on Twitter? Send a friend a compliment? Troll a politician or celebrity? Say something offensive and then try to apologize for it? That's fine, but let me ask you this: Can you wipe out more than $1 billion in value using fewer than 280 characters? Kylie Jenner can.
Yesterday, the youngest of the Jenner clan, tweeted:
Many people agree with Jenner, who was criticizing the app's recent redesign, which separates branded corporate channels from content that your friends post, and which some people find difficult to navigate. The widespread criticism has Wall Street investors concerned about the struggling service. Snapchat, to a fault, has never been great about explaining how to actually use its app.
As Bloomberg notes, following Jenner's tweet to her 24 million followers on Thursday afternoon, shares in the publicly traded company fell 7.2 percent, erasing $1.3 billion from Snap's market value.
Oh, Snap! (Haha.) (Get it?)