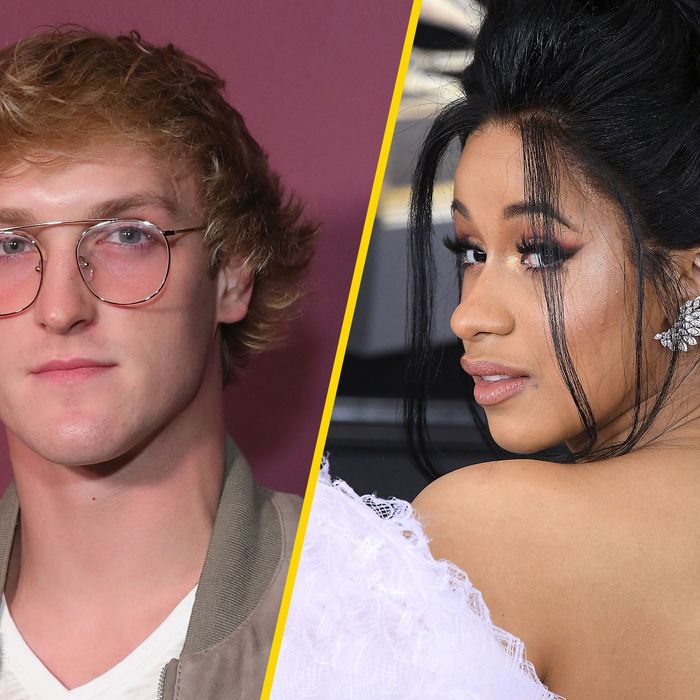 Logan Paul and Cardi B.
Photo: Neilson Barnard/Getty Images; Steve Granitz/WireImage
In a bit of news that could truly only exist in 2018, Logan Paul — the infamous YouTuber now known round the world as that dude who vlogged a dead body hanging from a tree in Japan's "suicide forest" and didn't think anybody would get mad at him — is getting owned in the comments on a recent Instagram post from newly minted Amazon spokesperson Cardi B. "They trinna crucify me like they did Christ," the "Bodak Yellow" rapper captioned a picture of herself on the red carpet at the Grammys earlier this month. "Lawlz u tellin me," Paul, a man who claims to be very sorry about what he did and newly committed to suicide prevention, commented on the picture. Lawlz.
Responses to Paul's, let's say, ill-advised comment have been exactly what you'd expect. People are not pleased. "Lmao you deserve 2 b crucified bro." "Boiiiii I'm bouta flame you. IF YOU DONT KYS SO YOU CAN BE ON YOUR OWN VLOG." "You need to take several seats bitch." The list goes on and on, featuring a significant number of skull, laugh-crying, and face-palm emoji. Also, a whole lot of NSFW language, which is to be expected if you're reading the comments section of a celebrity Instagram post.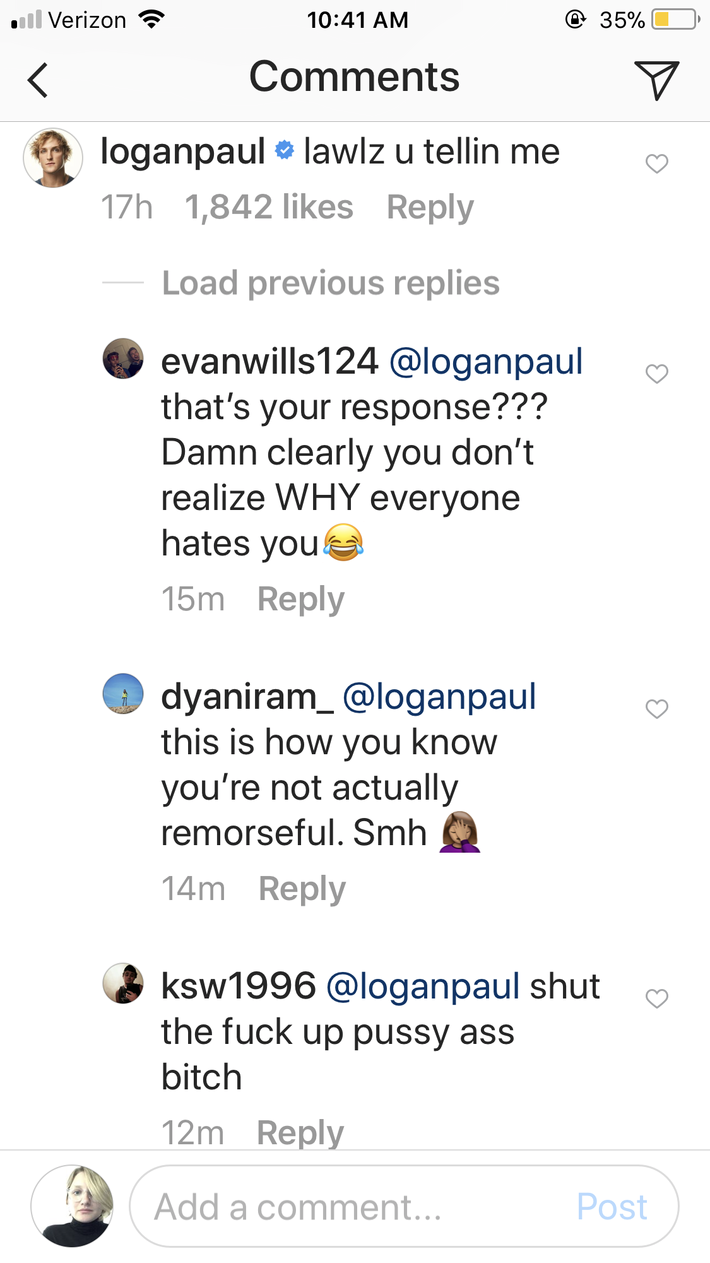 A personal favorite: "You are no where close to being as popular as Cardi B."