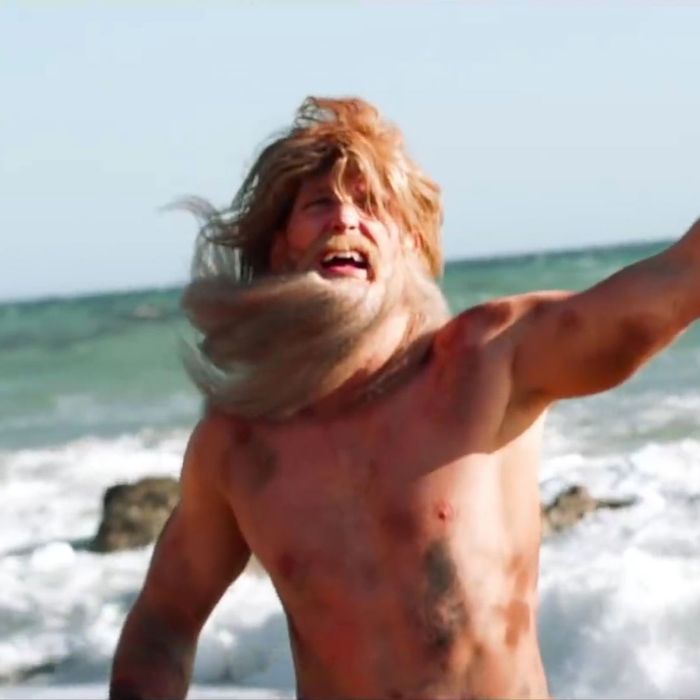 Photo: Logan Paul/YouTube
After three weeks of going off the grid to reflect on what he learned after being internationally lambasted for vlogging an apparent suicide victim hanging from a tree in Japan, Logan Paul returned to YouTube at the end of January with a suicide-prevention PSA. He talked with a a survivor of a suicide attempt, several experts in the prevention field, and promised to donate $1 million to relevant causes. It was not terrible, if entirely self-serving. On Sunday, Paul posted his first, let's say, real vlog since the Japan fiasco. It was not not terrible. It's over 12 minutes long, so Select All is here to spare you from having to waste that time watching by highlighting the worst parts in some nice bolded sentences. Don't say we never did anything for you!
"What you mean disgraced, boy I took a break, besides I'm still lit as fuck. What other YouTuber you know can take a three-week break and still gain a million subscribers?"
The video opens with Logan rocking a Castaway-inspired look and spearfishing on a beach. An unseen narrator says he is "showing his face for the first time after the disgraced YouTuber has been spotted across the country hiding his face from paparazzi and seen swallowing his tears on social media like a little baby." Glad to see Logan did a lot of reflecting during those weeks about what is really important.
"As you know YouTube cut my Adsense in half — thanks YouTube, love you — so I am going to need you guys to buy all my merch so I don't lose my house."
After the beach bit, the first segment from Paul is mostly him hawking his Maverick-branded wares. Also he and his roommate Evan Eckenrode get into a fight that lands Paul in the pool. Logan also says somebody is suing his merchandise company for $4 million but "can't say much about it."
"Proposal: We take me … and maybe Jake [Paul] and send us to North Korea. We annoy everybody. We find Kim Jong Un and poke him in his chubby little tummy until he giggles like a teddy bear and agrees to disarm all nuclear warheads."
Logan proposes this trip to North Korea after explaining that he just becomes a much more obnoxious version of himself while traveling. Unclear if he's aware of fraught history of American tourists in North Korea, though we're going to guess not.
Other highlights include Logan signing the petition circulating on the web — it has over half a million signatures — to get him kicked off YouTube. He notes that Cardi B now follows his dad on Instagram, likely after Logan compared himself to a crucified Jesus Christ in the comments of one of her photos. He says that Dr. Phil is "in the Logang." (Logang is YouTube slang for Paul's fandom.) And also that the second viral video to come out of his Japan trip — the one where he runs around apparently terrorizing people for no good reason — was edited to make him look worse. (Keyword here is worse. While one section of the video was falsely edited, the rest of it, like Paul throwing stuffed Pokéballs at Japanese people in a live-action game of Pokémon Go they didn't ask to participate in, was very real.) Paul says people "don't expect [him] to be funny anymore" but he has zero intention of changing his comedy style post-Japan. He points to a swath of comments on his latest Instagram post. "Half of them are telling me to get run over by a car, but that's engagement, bro. I'll take it."