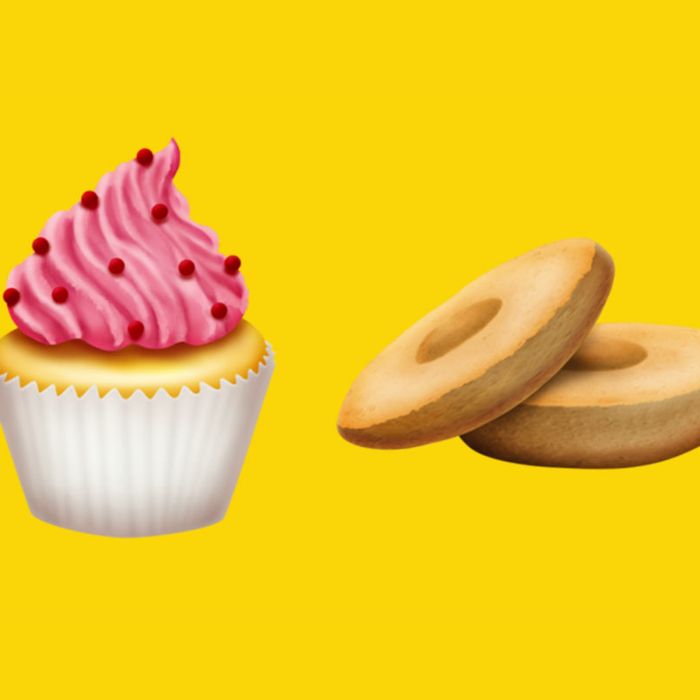 You'll be getting a few new food emoji in the next batch.
Illustration: Emojipedia
It's that time of year again, folks. The time of year when the Unicode Consortium — the governing body of all things emoji — makes its final decisions and releases the list of the new emoji coming out in the next year. (We've previously written about the finalists on this list, so some of these might sound familiar.) The 2018 emoji won't be available for several months — Unicode hasn't given a formal release date yet — but our friends over at Emojipedia, the website for all things emoji, have mocked up what each of the 157 new emoji might look like. Here's what you can expect to be filling your texts with by the end of the year.
The Cosmetic Emoji
Great news if you've got red hair, or white hair, or curly hair, or no hair. There's now an emoji that maybe resembles you. Each one of the new hairstyles comes on a male and female emoji head, and in all six available emoji skin tones.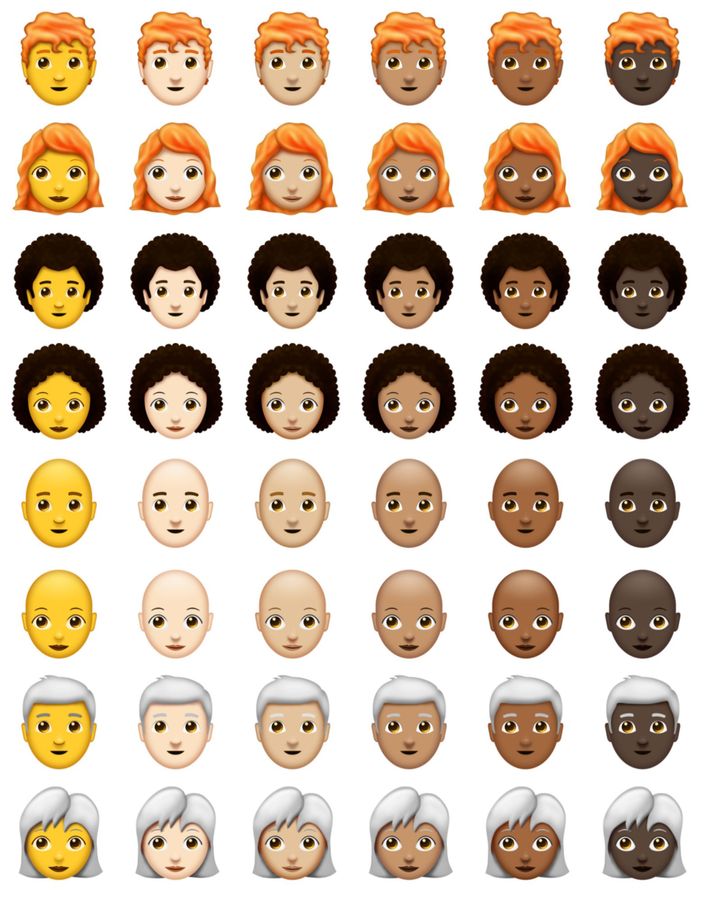 The Edible Emoji
The next batch of emoji includes a few new foods. Among them are a cupcake, some lettuce, a moon cake, a salt shaker, and most importantly, a bagel.

The Animal Emoji
Some thrilling new options are coming to the emoji animal kingdom. We're getting a peacock, a swan, and a parrot, in case you're a person who texts about birds frequently. Also a badger, which is great for reliving the glory days of viral videos. Rounding out the list is a rhino, a llama, and a kangaroo.

The Sartorial Emoji
Some excellent and sensible footwear are coming in this batch, including a hiking boot and a flat shoe. (Previously, women's shoes were represented solely by a high heel.) There's also a lab coat, which works nicely with the microbe and test tube also being introduced. Now, you can be that redheaded, flat-shoe-wearing mad scientist who hikes in the Catskills on weekends that you've always dreamed of being.

Everything-That-Doesn't-Fit-a-Category Emoji
Bricks. An abacus. DNA. Yarn. A lacrosse stick. A puzzle piece. A bottle of lotion. A broom. A basket. A safety pin. A bar of soap. A sponge. A tool box. A fire extinguisher. The list of emoji you probably won't use frequently, but will appreciate in that one instance when you really need it, goes on and on.

These are, as we noted, just mock-ups of what the final emoji products will look like. We won't know for certain until their formal release later in 2018. Also, it's important to remember that emoji render differently across different platforms. Ask Jessica Chastain, who learned that the hard way on Twitter this month.