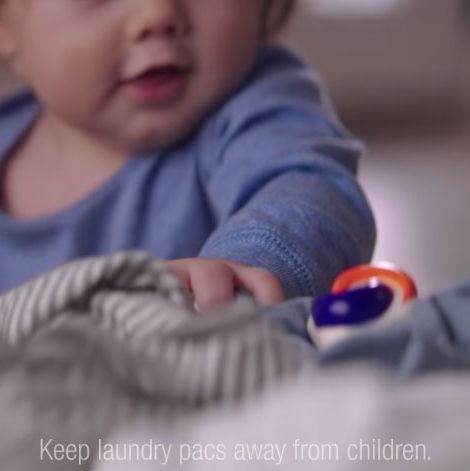 Maybe people would stop eating Tide Pods if they didn't look so delicious.
That's the thinking behind a new piece of legislation introduced by two New York City lawmakers this week. State Senator Brad Hoylman and Assemblywoman Aravella Simotas, Democrats from Manhattan and Queens respectively, introduced a bill in Albany Tuesday calling on Procter & Gamble to make its Tide Pods less appetizing.
"They're squishy, they smell sweet and they look like gummy bears," Hoylman said in a press conference.
The lawmakers suggest making the pods one uniform color, adding child-resistant wrappers to each one, and printing warnings on the packaging. Simotas said the changes could benefit children and "people with dementia" who accidentally ingest the the pods. "We want to make sure these poisonings are prevented. It's easy. All we have to make sure is that public safety trumps their profits," Simontas said.
But warnings and new packaging seem unlikely to dissuade the morons who are eating Tide Pods for the fun of it.
As Procter & Gamble CEO David Taylor wrote in a blog post earlier this month, "even the most stringent standards and protocols, labels and warnings can't prevent intentional abuse fueled by poor judgment and the desire for popularity."
What might though, the company appears to think, is Rob Gronkowski.