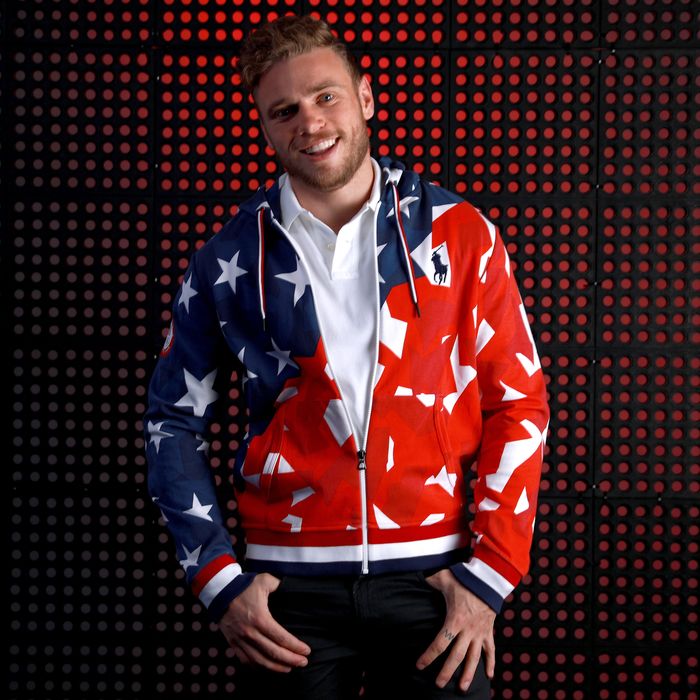 Gus Kenworthy.
Photo: Tom Pennington/Getty Images
American slopestyle skier Gus Kenworthy made a lot of headlines during the Pyeongchang Olympics. There was that whole being an Olympian thing. (Kenworthy ultimately finished seventh, a bit of a letdown after a silver-medal performance at the Sochi Games.) There was that whole being an out Olympian thing. Then there was the kiss seen round the world — NBC broadcast a kiss between Kenworthy and his boyfriend following one of his runs. Now, the Olympian is asking YouTube to get better at moderating comments for hate speech, after tweeting a selection of the nasty comments he says he frequently sees on his videos on the platform.
YouTube apologized on Twitter and said it's trying, more broadly, to correct the issue. "We're actively working to fix this so you won't see or be notified of abusive comments and exploring more ways to protect people from abusive comments overall." Kenworthy thanked the company and suggested keyword filters. Which isn't a bad idea, though YouTube technically already has said feature.
If you're a YouTuber and you want to make sure that you don't ever see specific words or phrases in your comments — like "faggot" or "kill yourself" — you just have to add them to a block list. (Instagram introduced a similar feature in July 2016, which likely made it that much easier for Taylor Swift to keep all those snakes off her photos.) YouTube has taken a lot of flak lately for not being in control of its platform in terms of content. Last week, the No. 1 trending video on the platform was a clip promoting a conspiracy theory that one of the teenage survivors of the Stoneman Douglas shooting was a paid "crisis actor." Properly fixing its comment moderation, not just asking creators to take on the task of constantly updating a list of nasty terms they'd rather not read, is just another item somewhere on a very long list.