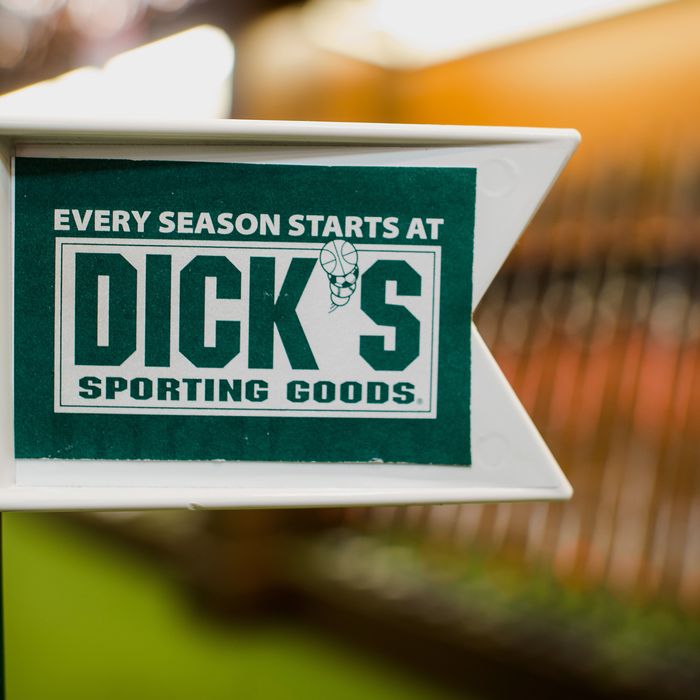 Photo: Craig Warga/Bloomberg via Getty Images
Earlier on Wednesday, Dick's Sporting Goods announced that it would be making some major changes to its firearm business model. The company will no longer sell "assault-style rifles" — the company had previously pulled these guns from stores after Sandy Hook, but still sold them at its Field & Stream stores — and you'll have to be older than 21 to purchase the firearms they still sell. Dick's is also nixing sales of "high capacity magazines" and promises to continue not selling bump stocks, a mechanism that helps a gun fire faster. On Twitter, the announcement is going over well. So well, in fact, plenty of people have been moved to tweet about just how much they love Dicks. Sorry, Dick's. The apostrophe is very important.
Dick's! The people love Dick's!