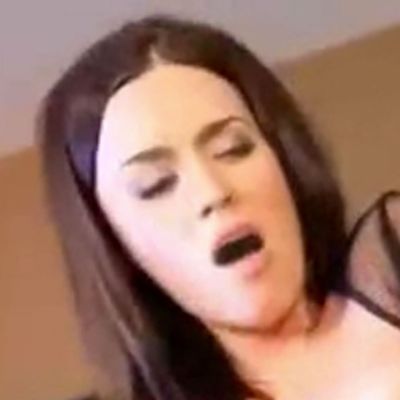 A screenshot from a deepfake video using Katy Perry's face.
Photo: Reddit
Social-media platforms are pushing back against the growing — and alarming — trend of computer-generated porn online. These videos edit in faces of celebrities, often with scary seamlessness, and are known as "deepfakes," after the handle of a Reddit user who helped spawn the genre. Motherboard first started reporting on deepfakes back in December, work which seems to have directly impacted policies coming out of Twitter and Reddit this week. Both sites have announced that they will be banning all deepfakes.
From Reddit, via Motherboard:
Reddit strives to be a welcoming, open platform for all by trusting our users to maintain an environment that cultivates genuine conversation. As of February 7, 2018, we have made two updates to our site-wide policy regarding involuntary pornography and sexual or suggestive content involving minors. These policies were previously combined in a single rule; they will now be broken out into two distinct ones. Communities focused on this content and users who post such content will be banned from the site.
And from Twitter:
"We will suspend any account we identify as the original poster of intimate media that has been produced or distributed without the subject's consent," a Twitter spokesperson told me in an email. "We will also suspend any account dedicated to posting this type of content."
The bans are good news. It's nice to see platforms like Reddit and Twitter, which historically haven't been super great about swiftly banning problematic content, taking a stand against something this potentially harmful. The larger, looming problem, of course, is that this technology exists and is only getting better. Meaning that it's not just Katy Perry who should be worried about her head being wrongly edited into porn, but also politicians, world leaders, and anybody else who doesn't want to have a computer-generated video putting words into their mouth. Or worse.