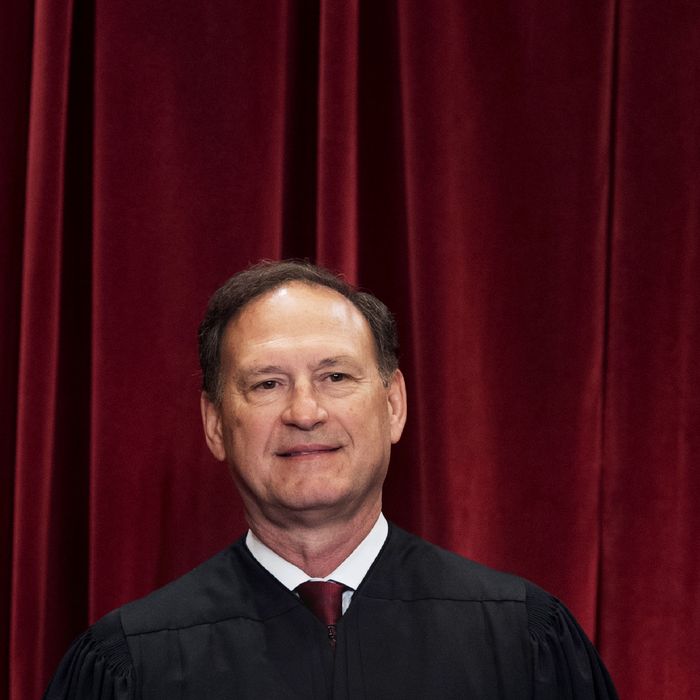 Justice Samuel Alito heard the plea of Pennsyvania Republicans for an intervention in a state judicial case, but decided it was none of SCOTUS' business.
Photo: Saul Loeb/AFP/Getty Images
The U.S. Supreme Court will not second-guess the Pennsylvania Supreme Court's recent decision forcing the GOP-controlled legislature of that state to fix gerrymandered congressional districts before this fall's elections. Samuel Alito, the Justice with jurisdiction over emergency appeals from Pennsylvania, had given the legislature's plea for relief just enough credibility to require a response from proponents of the state court's action. But then today he rejected the request for a stay of that action without bothering to refer the case to the full Court.
Alito's initial reaction to the stay requests raised alarms because the state court decided the case strictly on Pennsylvania Constitutional grounds, on which it is the final authority. Yes, the legislature claimed the state court had violated the federal Constitution's assignment of state election matters to legislatures rather than courts. But this is an argument SCOTUS rejected as recently as 2015. The only real precedent for supporting such a claim was a three-Justice (Rehnquist, Scalia, and Thomas) concurring opinion in the violently controversial Bush v. Gore decision, which the Court at the time said would in fact set no precedents. So raising it now to defend a legislature's right to gerrymander against its own state's courts would have created a firestorm.
Instead, the legislature will be forced to comply with a February 9 deadline (with action by the governor to confirm it on February 15) to draw constitutionally permissible congressional districts, avoiding the excessively partisan gerrymandering that created the old map. If they do not meet that deadline, the State Supreme Court will draw its own maps in time for use in a May primary. SCOTUS still faces a full docket of cases involving challenges to partisan gerrymandering under the U.S. Constitution. But those will arrive too late to save the Pennsylvania GOP from its painful chore.