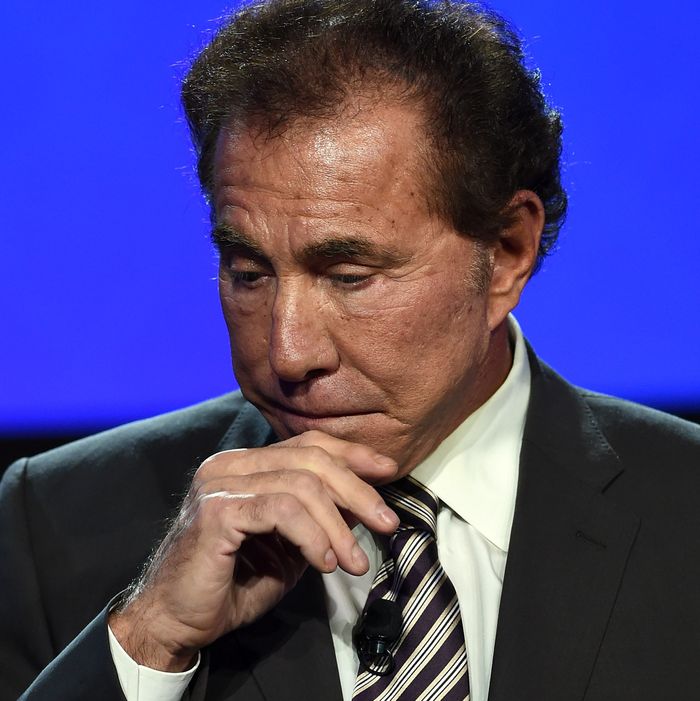 Wynn still denies the numerous allegations.
Photo: Ethan Miller/Getty Images
Billionaire casino mogul Steve Wynn resigned as chairman and chief executive of his company, Wynn Resorts, on Tuesday, less than two weeks after a Wall Street Journal report uncovered multiple allegations of sexual harassment, spanning decades.
The 76-year-old called the claims that he had routinely sexually harassed female employees and coerced them into sex "preposterous."
"In the last couple of weeks, I have found myself the focus of an avalanche of negative publicity," Wynn said in the statement on Tuesday night. "As I have reflected upon the environment this has created – one in which a rush to judgment takes precedence over everything else, including the facts – I have reached the conclusion I cannot continue to be effective in my current roles."
The board of Wynn Resorts Ltd. has appointed Matt Maddox, its current president, to replace Wynn as CEO, effective immediately.
Wynn built some of the top casinos in Las Vegas — including the Mirage, Treasure Island, and the Bellagio — and brought a new level of sophistication and grandeur to the Strip. The company said in a recent securities filing that if its visionary founder left the company, "our business may be significantly impaired." However, according to Bloomberg, Wynn Resorts shares lost 19 percent following the sexual-misconduct allegations.
Wynn resigned as finance chair of the Republican National Committee a day after the Journal report was published. A longtime friend of President Trump, Wynn served as finance vice-chair of the Trump campaign and was elevated to the RNC position when Trump took office.
Some Republican politicians and groups have returned their donations from Wynn, or given the money to charity. However, despite hounding Democrats to return donations from Harvey Weinstein, the RNC refused to do the same, saying Wynn deserves "due process" — though that is not typically a requirement for returning political donations.
"Steve has denied these allegations," said RNC chair Ronna Romney McDaniel. "There is an investigation that will take place. He should be allowed due process. If he is found of any wrongdoing we'll return 100 percent of that money. But we'll let due process take place."
In the past four decades, Wynn donated millions to the RNC, the National Republican Senatorial Committee, the National Republican Congressional Committee, and President Donald Trump, along with many other politicians from both parties.
McDaniel has yet to say whether being forced to resign from his own company is enough to convince the RNC to give back Wynn's donations.