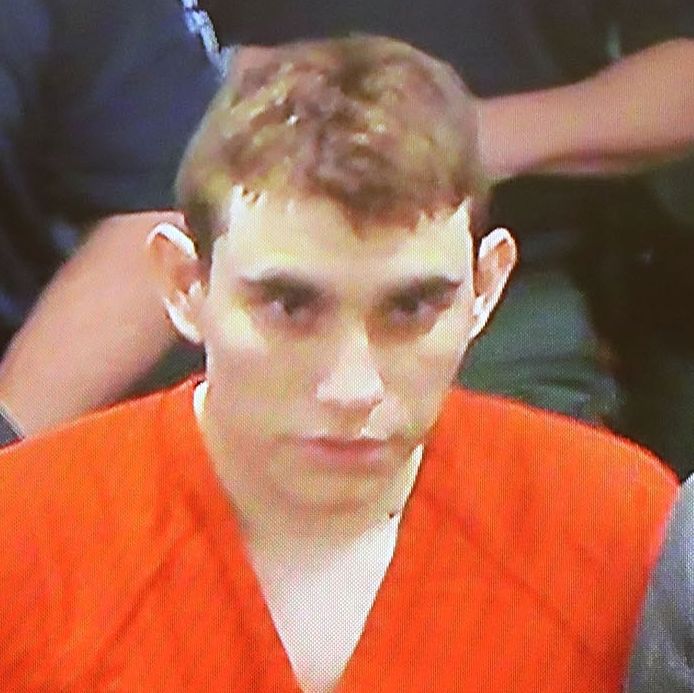 Nikolas Cruz at his bond hearing.
Photo: Susan Stocker - Pool/Getty Images
Last month, someone who knew and feared Nikolas Cruz, the 19-year-old who killed 17 people at a South Florida high school this week, called an FBI tip line with concerns. Cruz, the tipster said, owned guns, had a "desire to kill people," and could potentially conduct a school shooting, the FBI revealed in a statement Friday.
But in what the FBI calls a failure to follow protocol, the tip was not passed up the proper channels. "The information was not provided to the FBI Miami field office, and no further investigation was conducted at that time," the Bureau said in a statement.
"I am committed to getting to the bottom of what happened in this particular matter, as well as reviewing our processes for responding to information that we receive from the public," FBI Director Christopher Wray said in the statement. "We have spoken with victims and families, and deeply regret the additional pain this causes all those affected by this horrific tragedy."
The January tip is one two known warnings the FBI received about Cruz before he acted on his violent fantasies. In September, a Florida-based vlogger and bail bondsman alerted the FBI to a comment left on one of his YouTube videos. The comment said "Im going to be a professional school shooter." Agents couldn't trace the comment back to anyone though, the FBI says, despite it being left by an account named "nikolas cruz."