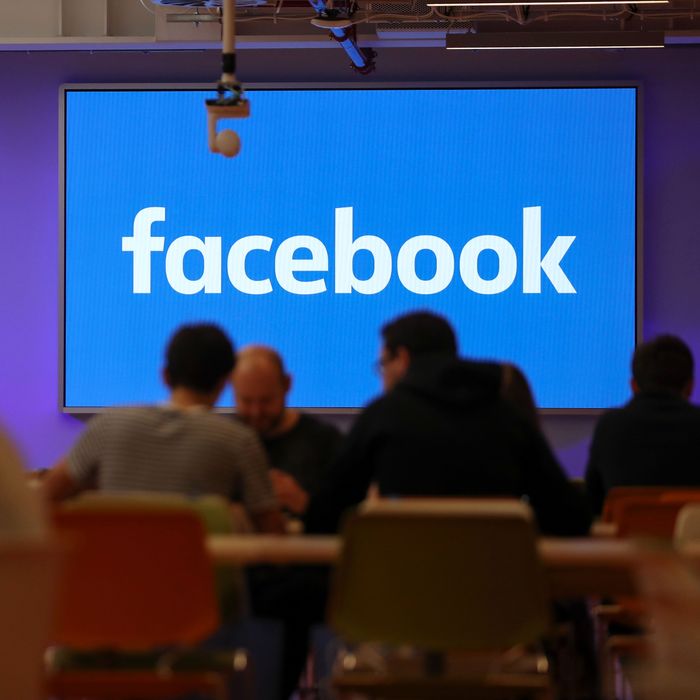 Photo: Daniel Leal-Olivas/AFP/Getty Images
Here's an excellent policy that you should enact in your own life, even if you aren't just adhering to your workplace rules. According to a report on workplace dating from The Wall Street Journal, employees at Facebook who are interested in dating other employees at Facebook are allowed to ask just one time if a given co-worker would like to go on a date. If the co-worker says no, then that is the end of it, and they aren't allowed to ask again.
"Ambiguous answers such as 'I'm busy' or 'I can't that night,' count as a 'no,'" Heidi Swartz, Facebook's global head of employment law, told the Journal. Google also has a similar rule. At Facebook, employees in relationships with conflicts of interest are expected to self-report to HR or else face consequences down the line. The Journal reports that around 40 percent of people have dated a co-worker in the last decade. And while the "one ask" policy certainly doesn't cover all manner of sins — you and a co-worker getting drunk at a party and consensually hooking up on a fire escape; you and a co-worker falling madly in love while both reaching for the same plastic fork from the drawer in the office kitchen — it's always a good idea to take somebody saying no to mean exactly what it sounds like. Which is them saying no.