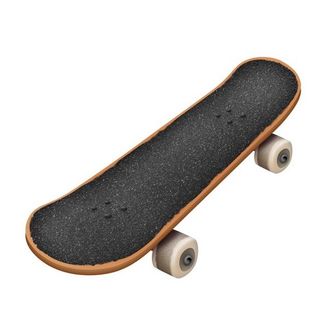 Last week, we brought you word of Tony Hawk's crusade to make the newly announced skateboard emoji as accurate as possible. Hawk lamented that the initial design — with a curvier body and two separate sections of grip tape — was outdated by decades.
Shortly after posting about it online, Jeremy Burge from the Unicode Consortium invited Hawk to help fix it. "After a helpful DM exchange we settled on a new design to address all of these issues. No more grip tape, no gap in the middle, hopefully more 2018 than 1985," Burge wrote in a blog post yesterday.
The new design is apparently based on Hawk's own skateboard (although, given that you can only see the top and two wheels, it could probably be any board). Regardless, the changes are proof that the system — complaining on social media — works.
Emoji 11.0 will be released in the second half of 2018.