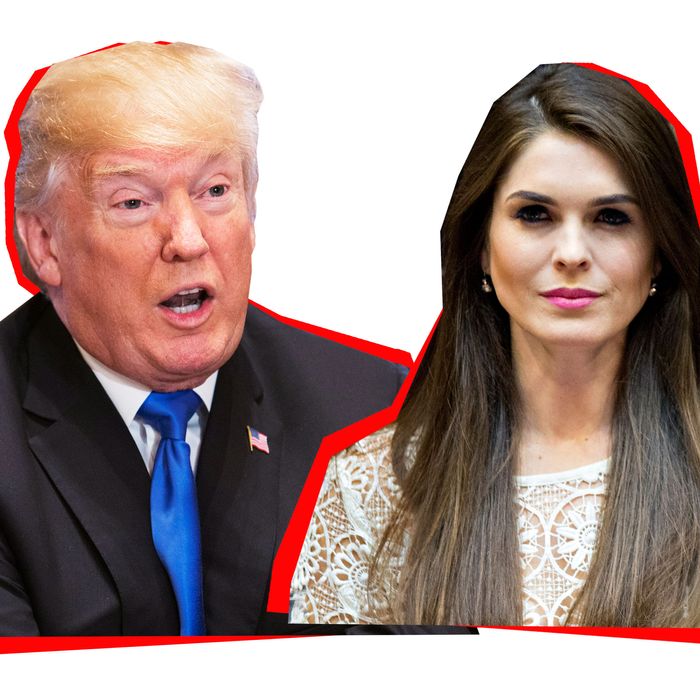 Trumpy and Hopey.
Photo: Chris Kleponis-Pool/Getty Images; Andrew Harrer/Bloomberg via Getty Images
One of President Trump's few undeniable skills is coming up with nicknames that minimize his political opponents. Crooked Hillary, Little Marco, and Sloppy Steve are some of his greatest hits, and they rely on the same formula. Pick an adjective that belittles an opponent and tack it on to the poor bastard's first name.
Friday, thanks to a new report from Axios about tension between Trump and his chief of staff John Kelly, we learned that this ability does not extend to Trump's allies.
Yes, Kelly frustrates Trump. Yes, Trump complains about him. Yes, the two have never developed the personal chemistry — full of off-color jokes and nicknames like Hopey (Hope Hicks) and Reincey (Reince Priebus) — that Trump has formed with some of his other advisers.
Hopey and Reincey? Trump may be a mentally deficient megalomaniac with the attention span of Homer Simpson, but even he can do better than that.