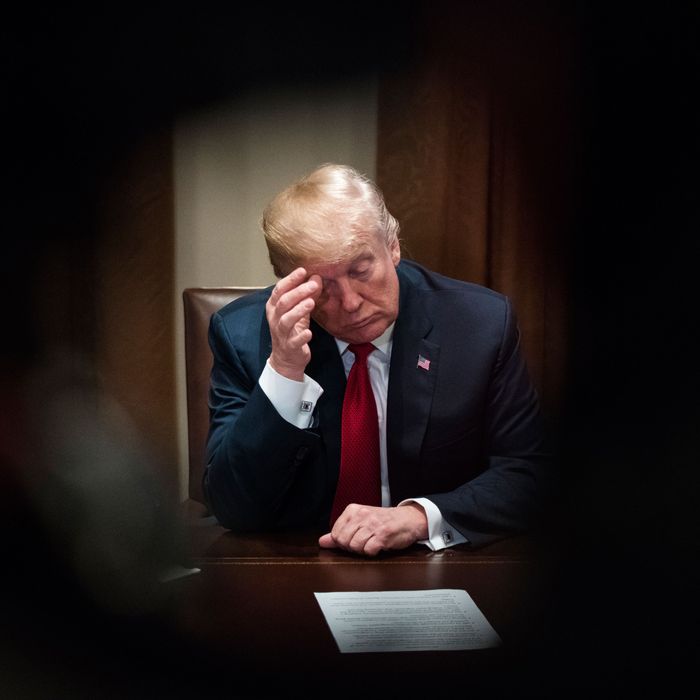 President Donald Trump listens during a meeting.
Photo: Jabin Botsford/The Washington Post/Getty Images
President Trump's morning tweets, typically confined to the early-morning hours before his meetings begin, or "executive time" as it has come to be known, extended a little later Wednesday.
Here's one he fired off at 11:10 a.m.
According to his public schedule, Trump's daily intelligence briefing began at 11 a.m. But it was either really short, or it never happened. Instead, Trump appears to have been glued to his preferred source of intel: Fox News. At 11:03 a.m. the network's John Roberts began a report on "revelations … from the text-message chain between FBI agent Peter Strzok and his then-lover, FBI attorney Lisa Page." Seven minutes later, Trump came out firing.