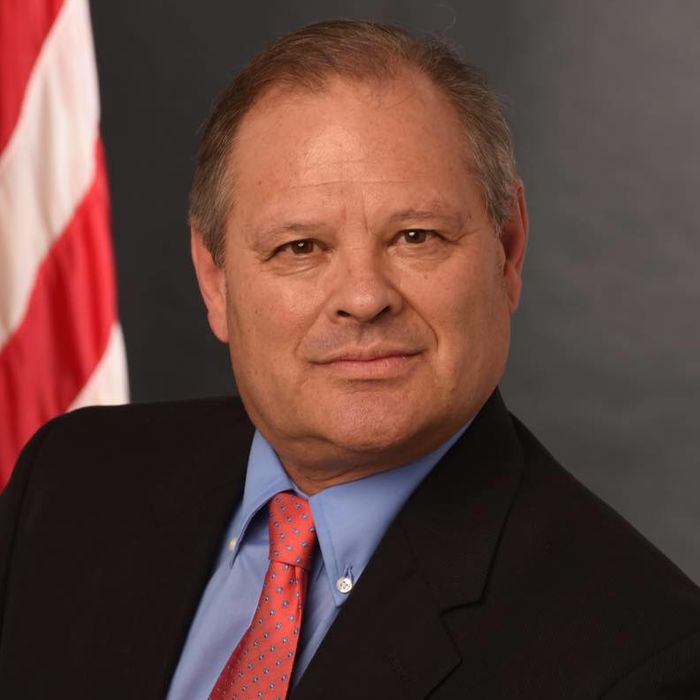 HHS official Jon Cordova.
Photo: HHS
The Department of Health and Human Services placed a top official on leave Tuesday after CNN revealed his history of pushing conspiracy theories and racist social media posts.
The HHS' principal deputy assistant secretary for administration, Jon Cordova worked for Donald Trump's campaign in California before joining his administration last February.
Among Cordova's objectionable posts was a link to an article that said Khizr Khan, the Gold Star father whose speech at the 2016 Democratic National Convention sparked a public spat with Trump, was a "Muslim Brotherhood agent" and "a Muslim plant working with the Hillary Clinton campaign." Cordova also shared articles about Senator Ted Cruz's supposed affinity for prostitutes.
CNN has more:
Cordova also repeatedly shared fake or conspiratorial stories, including one that claimed that Clinton was photoshopping her rallies to make them look bigger, one with a fake quote from Clinton about Democratic voters, one that claimed NBA star Dwyane Wade endorsed Trump and one with a photoshopped picture of a black man holding a sign that read, "No mother should have to fear for her son's life every time he robs a store."
Most of this activity took place on Facebook, but Cordova was no more polite on Twitter, where, among other things, he argued for a boycott of Budweiser because the company supports immigration for "jihadis."
Cordova hasn't lost his job, but if he does he'll join a growing group of Trump administration officials to get canned because of their history of making awful statements in public. Among the comments that led previous officials to leave the administration were calling Barack Obama's mother a "fourth-rate p&*n actress" and flatly stating "I don't like gay people."