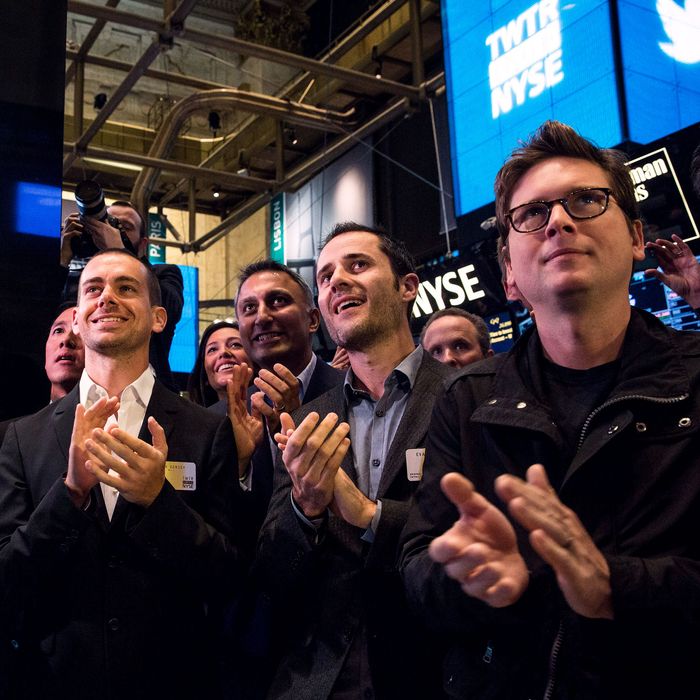 Photo: Andrew Burton/Getty Images
Going over its annual results for 2017 this week, Twitter made a surprising announcement: It was, for a time, profitable. Twitter reportedly made money in the last quarter of 2017, a new achievement for the social network founded in 2006. Shares in the company jumped 15 percent this morning on the news. From Ned Segal, Twitter's CFO:
Total revenue in the fourth quarter increased 2% year-over-year, and owned-and-operated advertising revenue increased 7% year-over-year, driven by continued strong engagement growth, improvements in our revenue products, improved return for advertisers, and better sales execution.
Before your eyes roll so far back in your head that you need to call an ambulance, that basically means that improvements to its ad and video products are leading advertisers to spend more. Among the (sometimes sluggish) improvements are changes to Twitter's content moderation and filtering systems, and tweaks to its video player. According to Bloomberg, "Net income was $91.1 million, or 12 cents a share, marking the first time the company reached profitability under generally accepted accounting principles."
Twitter's surprise profitability still comes with many caveats. User growth fell short, staying steady at around 330 million monthly active users, and Twitter continues to be the focus of government investigations in the U.S. and abroad regarding how it is used to spread misinformation and disrupt civic life. Twitter is far from out of the woods, but at least it can say that it turned a profit at least once — an outcome that many of its investors had probably given up on.