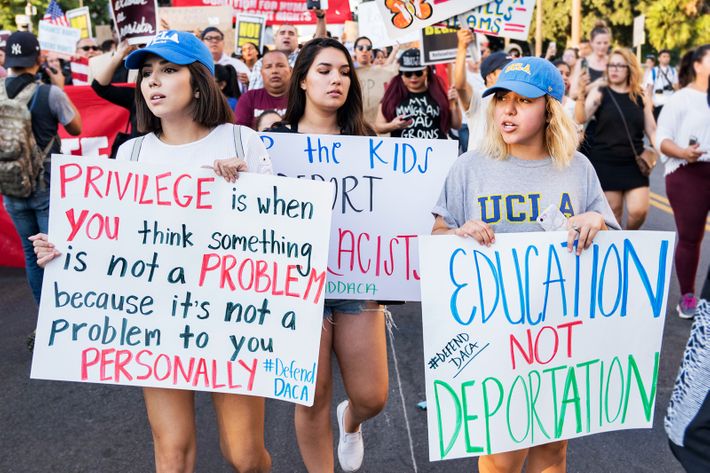 California has the largest immigrant population of any state – over 10 million as of 2014, an estimated 2.35-2.6 million undocumented. With around 27 percent of Californians foreign-born, immigrant issues and related policies are top of mind, and now more than ever before. In January, the Trump administration announced that it will end TPS (Temporary Protected Status) by September 2019, a decision that could force some 200,000 Salvadorans to leave the country. And, as looming legislation threatens to revoke DACA (Obama's 2012 Deferred Action for Childhood Arrivals policy), the atmosphere is thick with uncertainty.
If the Golden State is the battleground for immigrant rights, Southern California is the frontline. Nearly 35 percent of Los Angeles County residents are immigrants, and about 1 million across Los Angeles and Orange Counties are undocumented. According to 2010 data, the combined Los Angeles/Long Beach/Santa Ana metro area is also home to nearly 25 percent of the Salvadoran-born population.
With so much at stake, the University of California system – UCLA in particular – is taking measures to protect their students and serve the greater immigrant community. To learn more about these efforts, we caught up with UCLA's Abel Valenzuela Jr., an expert in the realm of immigrant issues, low-wage labor, and the intersection of the two. Valenzuela is professor of Chicano studies and urban planning, director of the UCLA Institute for Research on Labor and Employment, and was recently appointed to Special Advisor to the Chancellor on Immigration Policy. The son of Mexican immigrants, Valenzuela was born and raised in the Boyle Heights neighborhood of Los Angeles. "The immigrant story is a profound part of growing up … in Los Angeles, but it also mimics what countless other immigrants go through in our country," says Valenzuela.
A New Sense of Urgency Calls for Action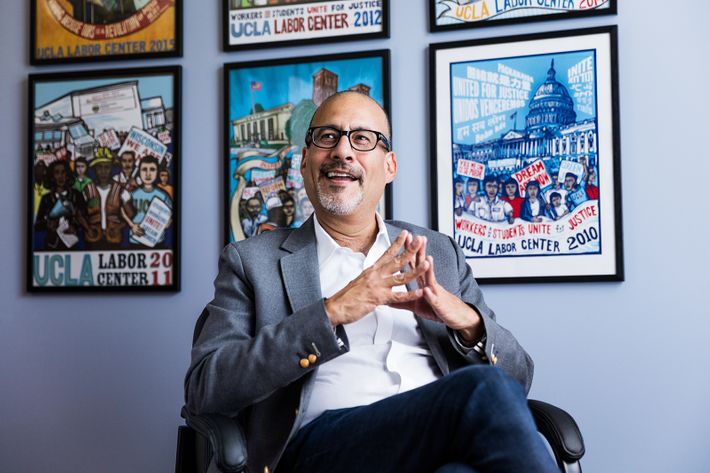 In the Trump era, Valenzuela's work is perhaps more urgent than ever. "After the election, many on campus as well as across the country were stunned and needed some time to reflect and think." In March 2017, partially in response to the newly instated travel ban, Chancellor Gene Block formed the Immigration Advisory Council to anticipate new policies and devise strategies to combat the consequences on campus.
As special advisor, Valenzuela leads the council in implementation. Assisting UCLA's undocumented population is obviously the most pressing area of focus — the university has around 750 students that fall under DACA, a.k.a. "Dreamers." There's also a smaller group that doesn't qualify for DACA and would be classified as AB-540 (which allows students who have completed three-plus years at a California high school to pay in-state tuition regardless of status), and an even smaller group that doesn't qualify for either.
One goal is protecting DACA students that could lose their campus employment. Before DACA, remaining consistently matriculated was a challenge for many undocumented students. "They would matriculate for one quarter. Then they would work for one quarter, maybe two quarters, and then over the summer. Then they would come back and finish another quarter. They had to do that because there were no or very limited financial aid or resources," says Valenzuela. A large post-DACA survey of both UCLA and non-UCLA students showed an earnings increase of 30-35 percent. "We also started noticing that students were remaining at UCLA over longer periods of time. Their economic outcome was a lot more stable, and that of course enhanced their academic scholarship and their ability to graduate UCLA," says Valenzuela. "We also know that DACA opened the door for lots of students to become employed on campus in trades, if you will, that really enhanced not only their college experience but their earnings potential outside of UCLA. For example, DACA students could now work with faculty undertaking research, and they could be paid for that job."
Of course, this is just one of Valenzuela's many initiatives. The council has partnered with fundraisers to generate scholarships. They've created a cost-sharing fund for students unable to secure summer employment; students that wouldn't be able to return to the U.S. if they traveled home to find work. UCLA also now provides immigrant students and their families access to two dedicated lawyers. And, in September, the UC system as a whole sued the Trump administration for the unlawful repeal of DACA.
Painting a More Human Picture
Valenzuela may have a lot on his plate, but he still makes time to teach. His methods take students outside the lecture hall, a critical part of his mission. This semester, he's spearheading a service-learning class where 80-100 students are spending time working with different local groups. "You might imagine Muslim community-based organizations that are trying to better understand both the anti-Muslim rhetoric, but also the travel ban and how that impacts the Muslim community from different countries in Los Angeles," he says. "We have a plethora of community-based organizations that work with undocumented students from different parts of the world, though a large number of them focus on Mexico and Central America. We have city agencies addressing immigration issues in different ways."
The goal is to forge the human connections that will drive this important work forward. "For me, putting a human face to it is important — whether it's an elderly person or an 8-year-old child who's super enthused and talented in the visual arts," says Valenzuela. "When people start interacting and start learning and engaging with folks and then they find out they're undocumented, it's powerful. People get worried that these human beings are likely to be uprooted, detained, and then deported. It's horrific … it's gut-wrenching. It hurts."
He continues: "Part of my mission and part of what I hope to do not only with this class, but overall is to paint a more human face, because ultimately, that's what we're doing. We're trying to improve human lives through this project."
This is paid content produced for an advertiser by New York Brand Studio. The editorial staff of Daily Intelligencer did not play a role in its creation.