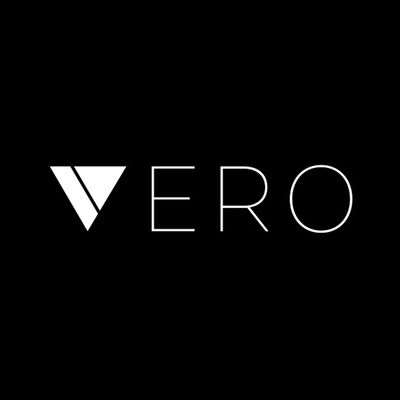 Vero, an app that is advertising itself as an "authentic" social media platform, is having something of a moment right now. Launched in 2015, the app got a huge boost over the weekend — maybe because enough people finally got fed up with Instagram's algorithm and wanted to test Vero's chronologically sorted, ad-free waters — and is currently sitting in the top spot in the Apple app store.
But when an app comes out of nowhere and gets popular, it's always a good time to take a closer look at its fine print — and Vero has a particular section about copyright and license that's made new users very nervous. To use the app you have to grant Vero:
"a limited, royalty-free, sublicensable, transferable, perpetual, irrevocable, non-exclusive, worldwide license to use, reproduce, modify, publish, list information regarding, translate, distribute, syndicate, publicly perform, publicly display, make derivative works of, or otherwise use your User Content."
Scary, right? The paragraph makes it sound like you're giving over everything you post on Vero to Vero, and you no longer own it. Don't worry. The bottom line is this: Vero's terms of service are boilerplate for all social media apps, and you don't need to worry that you're signing over unlimited rights to your photos to the company. Let me try to explain.
The problem here is mostly one of diction. "Irrevocable!" "Royalty-free!" It sounds like you're losing ownership of your photos and videos (and money, to boot). A couple of questions here. Do you use Twitter? Well, then you agreed to a nearly identical license. How about Facebook? Same deal there, too.
What you're really giving platforms like Vero or Twitter when you agree to a [insert terrifying number of adjectives here] license is the right to show your content to other users, and to let those users share your content with other users, and so on. Basically, you're agreeing that Twitter is allowed to show the photos and videos and text you upload — over which you retain intellectual property rights — to other people on the service. Twitter puts this more cleanly in its TOS: "This license authorizes us to make your Content available to the rest of the world and to let others do the same." Facebook's TOS also walks users through this in greater detail, noting the license expires if you delete your content. (Vero could really save itself a whole lot of headache with a few bullet points in real-human speak.) If you didn't agree to this, you'd basically be posting your content for you and only you. Which really limits your potential of going viral or connecting with your actual friends, if you're into that sort of thing.
So, really, Vero is no more and no less safe than all the other social media platforms you're already using and considering replacing with Vero. But if you want something to be worried about regarding the new app, consider Vero co-founder and CEO Ayman Hariri's ties to shady business practices in Saudi Arabia. Hariri's family business, the now-defunct Saudi Oger, was sued by 31,000 of its employees who hadn't been paid and were forced to live in labor camps without basic necessities like food and water. (The Saudi government eventually had to step in and Saudi Oger was later forced to pay its workers.) That's where the money funding Vero — at least some of it — came from: a business that didn't pay its workers and forced them to live in inhumane conditions without access to medical care. If you want a good reason not to use Vero, that's certainly better than its generic terms of service.