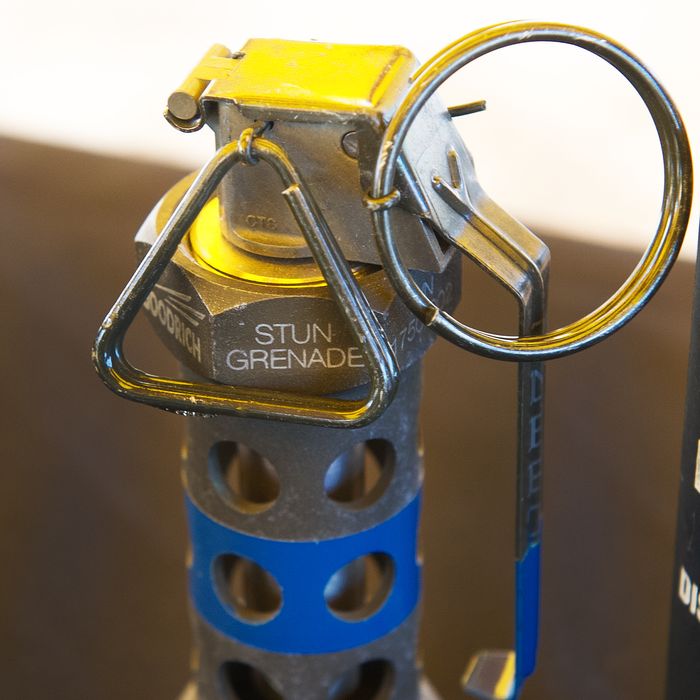 The solution to all our problems.
Photo: Paul J. Richards/AFP/Getty Images
The Wall Street Journal's Kimberley Strassel appeared on Fox News Sunday with a novel suggestion for helping solve America's mass-shooting crisis: Give teachers stun grenades.
Strassel first said that allowing teachers who already have concealed-carry permits to carry guns in the classroom is a "debate that needs to happen out there." (There are all kinds of reasons why this is a bad idea.)
But, for those who don't plan to pack heat, Strassel had another recommendation: "Maybe give 'em a flashbang or something, so that when someone runs in, they have some opportunity to help protect their kids."
Does giving sleepy-eyed, one-year-till-retirement geometry teachers a weapon usually used to disperse protesters make more sense than limiting the availability of the rifle used in the majority of high-profile mass shootings? Fox News opines, you decide.