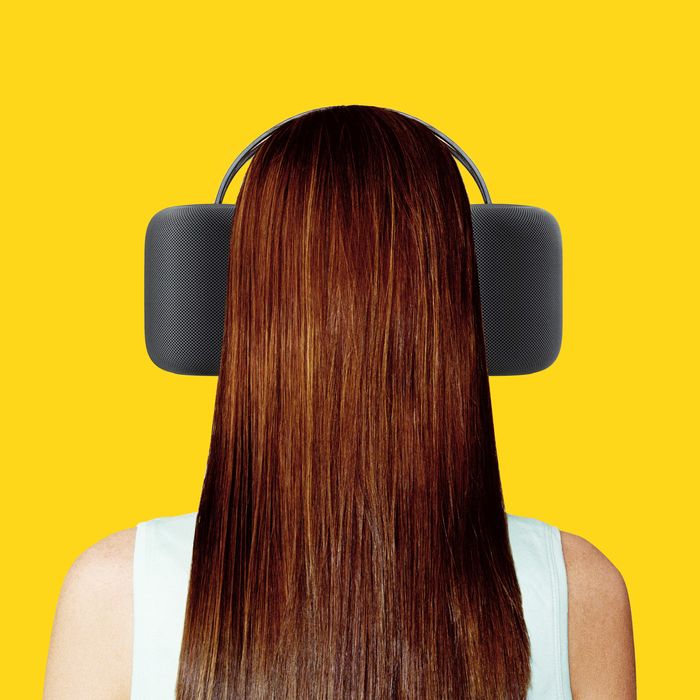 Photo-Illustration: SelectAll; Photos: Microzoa/Getty Images; Apple
Apple's AirPods have surprised people in a lot of ways. Despite early worries, they stay put in your ears firmly, and are surprisingly easy to use compared to the hassle of Bluetooth — tap them once against your iPhone, and you're paired. They're (to my eyes) surprisingly non-dorky, whether that's just by dint of their ubiquity here in NYC or Apple's still best-in-class design. And, compared to the competition, they're surprisingly affordable — AirPods aren't cheap at $160, but many other wireless earbuds easily run $300.
But most of all, they've been a surprise hit — not even Apple seemed prepared for just how many people would want to buy them; they were forced to speed up their supply chain this past summer as they still weren't meeting latent demand.
The one thing not surprising about the AirPod is the sound. It's serviceable, and certainly better than the sound you get out of a pair of wired Lightning headphones included with iPhones after the iPhone 7. But they're small, wireless headphones without huge drivers, and they sound like it. Sound can get muzzy on a loud subway car or airplane flight, and even in a quiet room it's not the textured, responsive sound that would make any audiophile take notice. Unlike the impressive sound of the HomePod, the AirPod is good enough, and does enough other things well enough to get it across the finish line. But Apple has never really been a company about "good enough."
In fact, per Bloomberg's Mark Gurman, Apple wants to make to make a pair of headphones that sound a whole lot more like the HomePod, creating noise-canceling, wireless, over-the-ear headphones that may hit store shelves by the holiday season, likely using the W2 to create the same seamless pairing user experience you get with the AirPod and the HomePod. No word on what the final price on these would be, though high-end, noise-canceling headphones usually start at $300 and can easily hit $500 or higher.
Apple watchers might be raising their eyebrows at the idea of Apple making an over-the-ear headphone using its proprietary wireless chips, because Apple ostensibly already makes a noise-canceling, high-end headphone that use the W1 chip for an easy pairing experience: the Beats Studio3, which retail for $350. Then again, Apple dropped the Beats name when it integrated Beats Music and relaunched it as Apple Music in 2015.
But Beats Music was easy to kill off; it was hardly a household name or a fashion statement. The Beats headphone line, while looked down upon by some headphone snobs, has a lot of fans; it's tough to imagine Apple kicking that name to the curb as well. So, what, exactly, does it call it this mysterious new high-end headphone? Our suggestion: HeadPods. (Apple, you have my number if you want to talk further.)