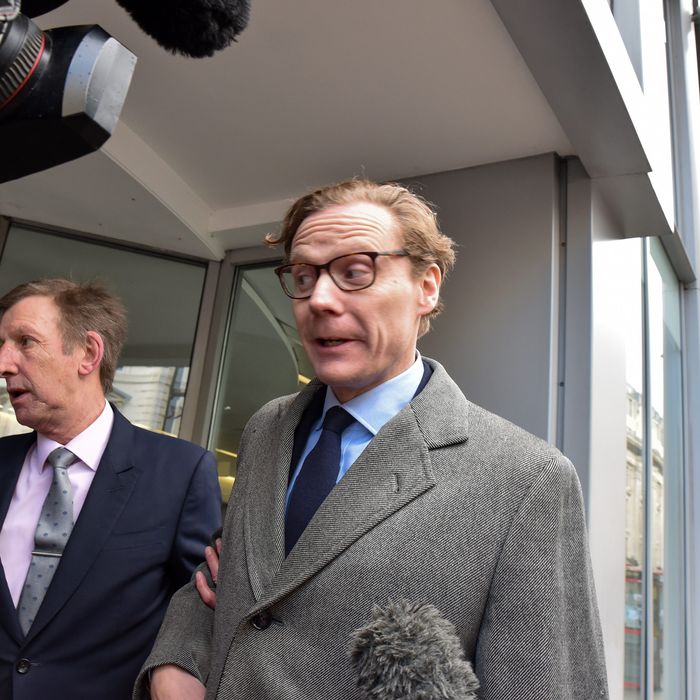 "Whoops!!"
Photo: Matthew Chattle/Barcroft Media via Getty Images
The board of embattled data-harvesting firm Cambridge Analytica announced this afternoon that it has suspended CEO Alexander Nix pending an independent investigation.
"In the view of the Board," the statement reads, "Mr. Nix's recent comments secretly recorded by Channel 4 and other allegations do not represent the values or operations of the firm and his suspension reflects the seriousness with which we view this violation."
The board of directors further stated that they will be "monitoring the situation closely," and that the findings of the investigation will be made public "in due course." A different Alexander, Alexander Tayler, will serve as acting CEO in the meantime.