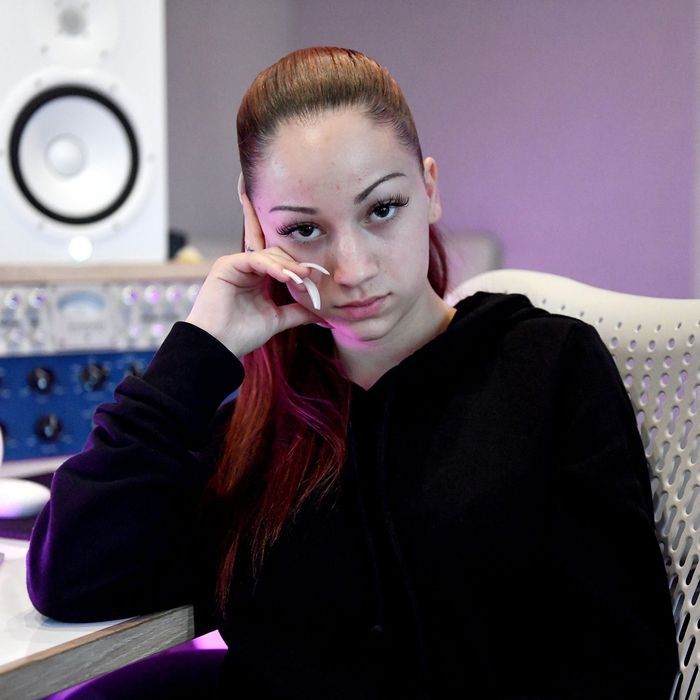 Danielle Bregoli.
Photo: Scott Dudelson/Getty Images
Danielle Bregoli went from an unknown teen to a viral sensation after she shouted her now-infamous catchphrase — "Cash me outside, howbow dah?" — during a taping of Dr. Phil. Her episode, entitled "I Want to Give Up My Car-Stealing, Knife-Wielding, Twerking 13-Year-Old Daughter Who Tried to Frame Me for a Crime," led to a reported television deal, her successful owning of David Spade, a proclamation that she's basically Oprah, and a contract with Atlantic Records. But before she was Bhad Bhabie rapping "Hi Bitch" — it's kind of a bop — Bregoli got into some legal troubles. Today, thanks to Doug Duncan, the lawyer who also represented Tiger Woods in his DUI case, it looks like those are finally over for her. TMZ reports that Bregoli is officially off probation.
In June 2017, Bregoli pleaded guilty in a courthouse in Delray Beach, Florida, to charges including marijuana possession, grand theft, and filing a false police report. Since then, Bregoli reportedly completed 100 hours of volunteer work, including time spent working with Hurricane Harvey relief efforts. She was initially sentenced to five years of probation, which she will no longer have to serve out. Convenient, since she's going on tour this spring.