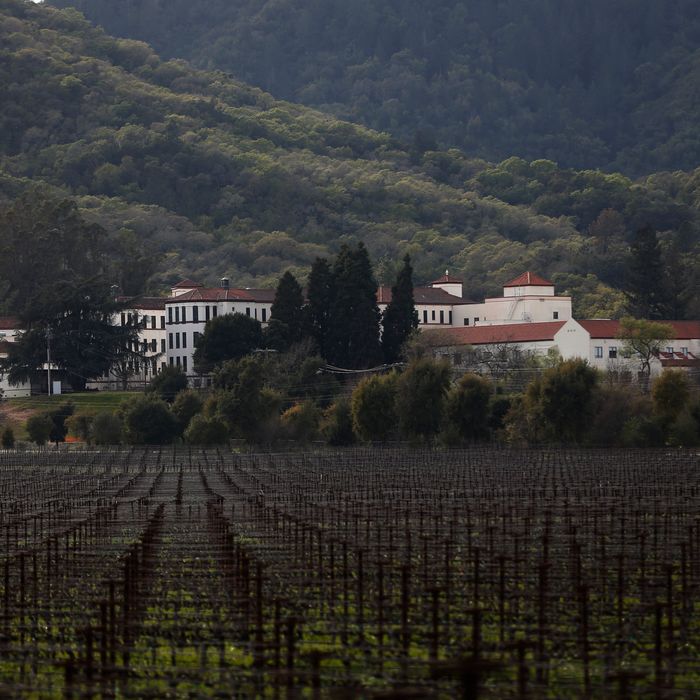 The Veterans Home of California is seen during an active shooter turned hostage situation on March 9, 2018, in Yountville, California.
Photo: Stephen Lam/Getty Images
A gunman and three female hostages were found dead at a Northern California veterans home on Friday night after an almost eight-hour standoff with police. Police found the bodies at the Veterans Home of California in Yountville just before 6 p.m. local time after they stormed the room in which the gunman had held up with his hostages. The victims all worked at the Pathway Home, a nonprofit program located at the facility which helps Iraq and Afghanistan vets readjust to civilian life, including assistance managing post-traumatic stress disorder.
According to the Sacramento Bee, the victims were the Pathway Home Executive Director Christine Loeber, 48; staff psychologist Dr. Jennifer Golick, 42; and Dr. Jennifer Gonzales Shushereba, 32, a clinical psychologist who worked in the San Francisco VA Health Care System, and who was seven months pregnant. A statement from the Pathway Home celebrated the victims as "brave women" and "accomplished professionals who dedicated their careers to serving our nation's veterans, working closely with those in the greatest need of attention after deployments in Iraq and Afghanistan."
The gunman, 36-year-old Sacramento resident Albert Wong, was a former patient of the Pathway Home who had left the program two weeks ago, according to California authorities. He was reportedly a decorated Army rifleman who served a year in Afghanistan from 2011 to 2012. Per a witness, Wong arrived with a rifle during a going-away party for some Pathway employees on Friday morning. Police responded to reports of "shots fired" around 10:20 a.m., and a Napa Valley sheriff's deputy exchanged gunfire with Wong shortly after. Authorities repeatedly tried to contact the gunman throughout the day, but were unable to. They finally stormed the building in the evening and found the shooter and the women dead of gunshot wounds. It's not yet clear when they died.
It's also not yet clear what Wong's motive was, but a family member of Jennifer Golick told the Bee that she had expelled him from the Pathway Home program. Golick was apparently able to call her husband on Friday morning and tell him she had been taken hostage, but there was no further contact with the hostages or Wong after that. Four women were reportedly able to escape, though it is not clear how.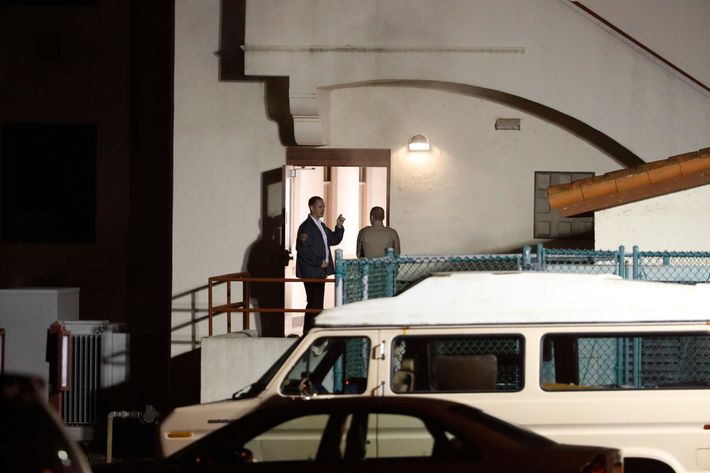 The Pathway Home, which was opened in 2008, says its mission is to provide "educational, professional and clinical support in a residential setting to post-9/11 Veterans pursuing academic or vocational endeavors who are transitioning back into the civilian world following military deployment." All veterans admitted to the program live on site.
The California Veterans Home in Yountville, where the Pathway Home is located, is apparently the largest veterans home in the country, housing and caring for around 1,000 disabled and elderly veterans. It's about 50 miles north of San Francisco, and was the first veterans home founded in California, in 1884.
On Saturday morning, President Trump tweeted that "We are deeply saddened by the tragic situation in Yountville and mourn the loss of three incredible women who cared for our Veterans." California governor Jerry Brown also ordered flags to half-staff in Sacramento to honor the victims.
This post has been updated to correct Dr. Jennifer Gonzales Shushereba's age and full name, which were originally misstated in news reports, as well as to add that she was pregnant at the time of her death.